World Cup: FIFA vice-president Jim Boyce says no decision yet made on 2022 event
FIFA vice-president Jim Boyce has told Sky Sports News that no decision has been made on the 2022 World Cup.
Last Updated: 08/01/14 9:40pm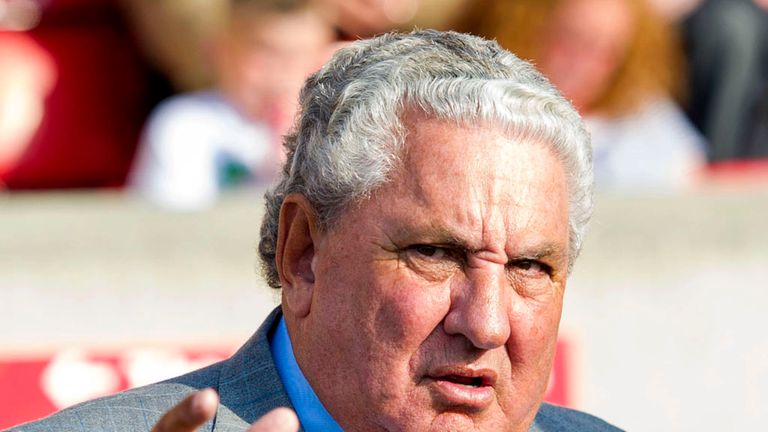 The world governing body's secretary general Jerome Valcke told French radio that the Qatar tournament 'will not be in June or July'.
Valcke said it was likely to be held sometime between 15 November and 15 January - but Boyce insists that no final decision has been taken on moving the event.
FIFA president Sepp Blatter last year said it would be impractical to hold the 2022 finals during a Middle East summer but said a decision would be delayed until after this summer's World Cup in Brazil, a stance underlined by Boyce.
"I'm totally, completely shocked to be honest," Boyce told Sky Sports News. "The situation as I am aware was that the FIFA executive committee would be awaiting a report set up by all the stakeholders involved in the World Cup.
"They would be meeting between now and the World Cup being held in Brazil next summer and reporting back to the executive meeting and there would no further discussions on Qatar 2022 until another executive meeting in December 2014.
"Whether Jerome was making a personal opinion or not I just don't know but I can honestly confirm that this has not been discussed at the executive committee of FIFA.
"I feel that it is most important that all the stakeholders meet first before reporting back to the executive committee. So I'm very surprised about what has happened this morning."
The Qatar 2022 organising committee has previously said it would be happy to switch to a winter World Cup while failed bidders Australia have vowed to seek compensation if such a change were to be implemented.