International news: Gordon Strachan hails Darren Fletcher's Scotland return
Gordon Strachan has hailed the progress being made by Darren Fletcher, who last played for Scotland in November 2012.
Last Updated: 05/03/14 8:14am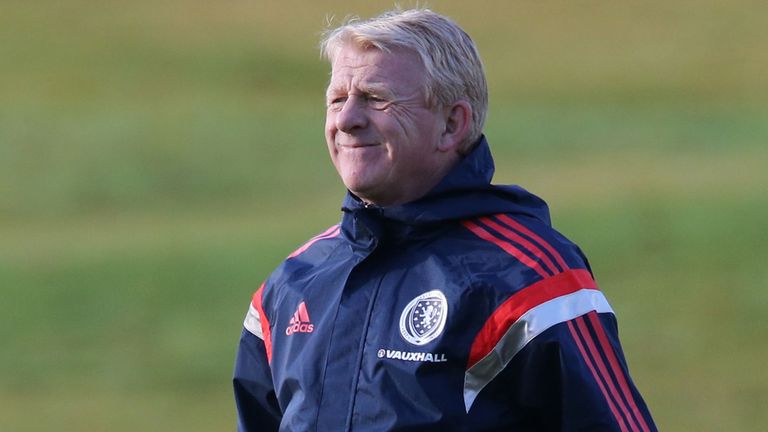 The Manchester United midfielder is battling back from a chronic bowel condition and played little first-team football between November 2011 and December 2013.
And the Scotland manager is just happy to see 30-year-old Fletcher doing what he does best.
He said: "First of all, it's more important for him as an individual. He has had a real tough time. That's the most important thing, that there is a top, top player back playing at the top level.
"He plays for Manchester United and, if you do that, there is an automatic place in my squad. We are just delighted for him just now and we are enjoying watching him coming back and getting back to the player he was. I have no doubt that will happen."
Fletcher's most recent international cap came against Luxembourg in November 2012.
Meanwhile, Strachan says he is not concerned about giving anything away ahead of Scotland's Euro 2016 qualifier in Warsaw in October.
Scotland were drawn alongside Poland - as well as Germany, Republic of Ireland, Georgia and Gibraltar - after Wednesday night's match was scheduled.
"It makes no difference at all," Strachan said. "It's a long way away before the first competitive game.
"We are at a stage in the season where there will maybe be some tired players. Having said that, the group is looking fantastic and hungry.
"But we could play the coaching staff in the middle of the park and they could play their coaching staff because it will make no real difference when the real game comes around."
Strachan appears unlikely to make too many changes to the formula that helped his side win three of their last four World Cup qualifiers in an otherwise doomed campaign, despite winning in Norway in a November friendly with an experimental edge.
"We tinkered a wee bit at Norway for half an hour," Strachan said. "It wasn't really a good tinker. Between the tactics and giving the ball away, it became a problem in the first half.
"It's always nice to have a system to fall back on but we are still looking for that, and I'm sure we'll do that in the next couple of months."
At Tuesday's press conference, Strachan provoked laughter among the Polish media as he recounted his memories of Artur Boruc during his spell as Celtic manager.
The Southampton goalkeeper is unlikely to start ahead of Wojciech Szczesny but Strachan is looking forward to a reunion with the colourful character.
Strachan jokingly slumped his head on the table when asked about Boruc and said: "He helped myself and the players he played with to be very successful at Celtic.
"He was an incredible character. I loved working with him every day. There was never a dull moment."
That sparked laughter from the female interpreter and Strachan continued: "You're laughing as well. You obviously know Artur. I had red hair when I met Artur, now I have white hair.
"In all seriousness, I think at one time he was one of the best goalkeepers in the world. It's fantastic for me to see him back near the top of his profession again starring in the English Premier."