FIFA World Rankings: England rise to 12th as Spain stay top
England have risen to 12th in the FIFA World Rankings, following their 1-0 defeat of Denmark last week.
By Emma Webb
Last Updated: 13/03/14 11:18am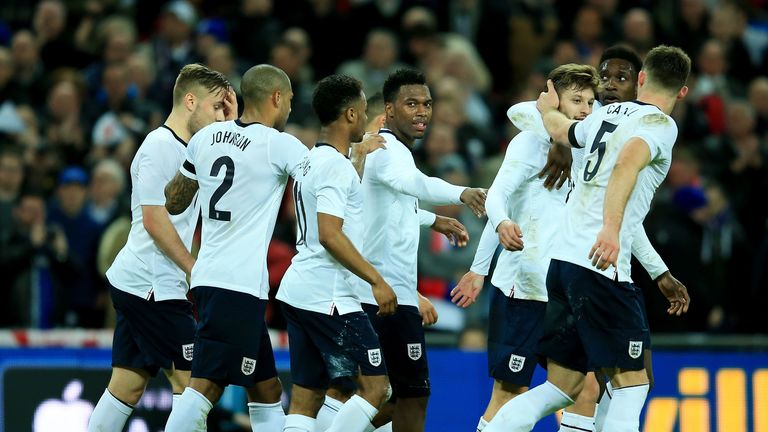 England climbed three places from the last rankings published in February, knocking Chile, the USA and Greece down the table.
Wales also saw a positive change in position after beating Iceland 3-1 on 5th March. They have now crept into the top 50 with 609 points and are in 49th place.
Despite defeating Poland 1-0 in their international, Scotland have dropped three places since last month but remain 37th in the table, 11 points ahead of Turkey.
Northern Ireland drew with Cyprus 0-0 in Nicosia and dropped one place to 86th. They remain three points behind Uganda who also dropped down one position.
The top five teams remain unchanged from last month; Spain are still ranked first in the world almost 200 points ahead of second-placed Germany.
England's highest ranking position since the creation of the world rankings in 1993 was fourth place, achieved in 1997.