International news: Scotland are thriving under Gordon Strachan, says Steven Naismith
Last Updated: 26/05/14 9:47pm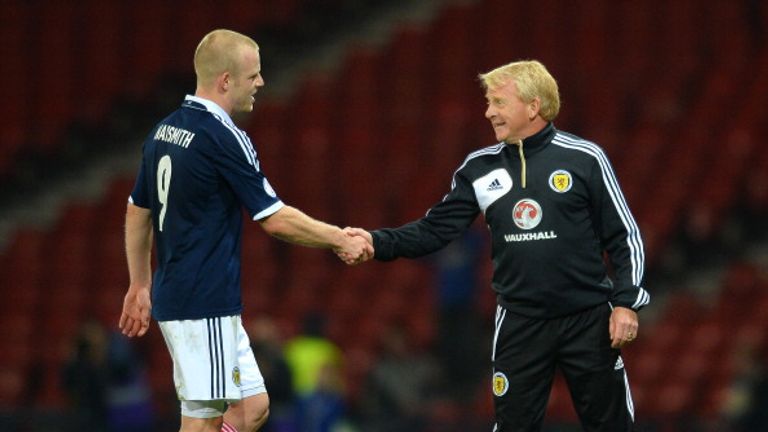 Steven Naismith says Scotland are thriving under manager Gordon Strachan.
The 57-year-old took over in January 2013 and has overseen six wins from his 11 games in charge, including four in their last five, as they missed out on qualification for this summer's World Cup in Brazil.
Scotland contest a friendly against Group F side Nigeria at Craven Cottage on Wednesday and Everton midfielder Naismith hailed the freedom Strachan has afforded his players since he arrived.
"The manager has given us the freedom to go and play when we've got the ball rather than worrying about the opponents and what they're going to do," he said.
"We know what we need to do defensively but when we have the ball, players are changing positions and making runs more now. That creates opportunities and we're creating more chances.
"My form for Scotland and Everton came together at the right time. I started playing for Scotland rather than being on the bench and then I started playing for Everton in the same position, in the same kind of way, and that's definitely helped me."
Everton missed out on a Champions League place this season, finishing fifth by seven points but pushing fourth-placed Arsenal for a good portion of the season.
"We were disappointed at the end," Naismith said. "But when you step back and look at it as a whole, it's been a fantastic first season under the new manager.
"I was delighted with my contribution, especially in the second half when I played as many games as I would have liked while scoring goals and setting up chances as well."