European Qualifiers: James Morrison ready for Scotland's game against Germany
Last Updated: 02/09/14 4:13pm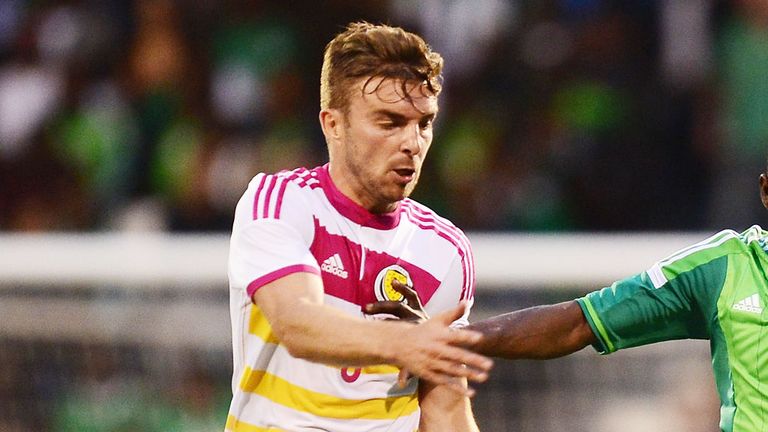 West Brom midfielder James Morrison is hoping Scotland's European Qualifier against Germany has come at a good time for Gordon Strachan's team.
The world champions will be in competitive action for the first time since claiming international football's top prize in July against the Scots in Dortmund on Sunday.
Morrison reckons the Germany players may be suffering a comedown going into the Group D clash following their heroics in Brazil.
"It is the worst start that we could probably have had but on the other hand, it is probably the best time to play them coming off a victory that they probably celebrated for two weeks solid as I think I would," said Morrison.
"But as players you want to test yourself against the best and we will be playing against the best.
"They are world champions, they have some great players and they showed that in the World Cup
"I like to see the best teams win and I thought they did. They have great young players coming through and they won it in the right way.
"So it is a big task but one that the lads are all looking forward to and if we play to our best we will give them a stern test."
And the 28-year-old is upbeat regarding Scotland's chances of reaching the finals of a major tournament for the first time since 1998.
"I am very excited. It is our best opportunity for as long as I have been involved, certainly," Morrison said.
"We have a good, strong group at the moment and in the past we have done well against big teams.
"With the year that we have had, it is our best opportunity of qualifying, no questions about that, and I think that we are all excited for the challenge ahead.
"Since I was a kid I wanted to play in a major tournament.
"Speaking for the whole squad, that is the aim, that is what the fans and everyone involved with the team aims to do and we are pulling towards that this season."