Verheijen quits Wales
Coach Raymond Verheijen says he is to resign from his role with Wales, accusing the FAW of 'political and destructive games'.
Last Updated: 24/02/12 6:59pm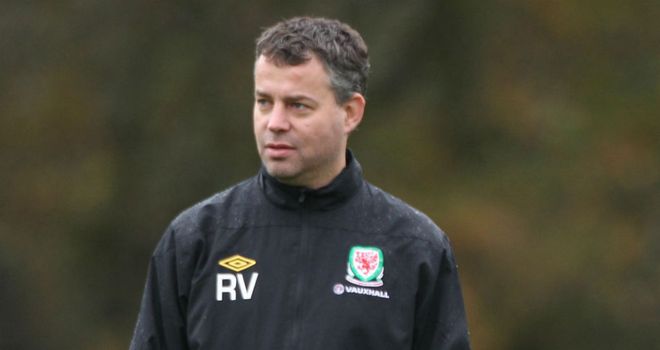 Coach Raymond Verheijen says he is to resign from his role with the Wales national side, accusing the Football Association of Wales of 'political and destructive games'.
The outspoken Dutchman was brought into the national set-up by former manager Gary Speed, and helped to oversee a run of four wins from five games that had raised hopes of a successful qualifying campaign for the 2014 World Cup.
But, following Speed's death in November, Verheijen's position has been uncertain.
Memorial
New manager Chris Coleman has held talks with Verheijen and Osian Roberts, who also worked under Speed, and the pair were due to take control of the side to face Costa Rica in a memorial match for their former boss next week.
Roberts had said he was hopeful that the trio, and new assistant manager Kit Symons, could work together.
But Verheijen posted on his Twitter account: "Earlier today I have informed the FAW I will resign. Have enough of their political & destructive games. Very sad day.
"Very proud to be part of FIFA's most improved team in 2011. Would like to thank the players and fans for an amazing journey."
While no long-term decision had been made on Verheijen's future, it was felt that his proposed involvement in the Costa Rica fixture was a sign that new manager Chris Coleman was prepared to work with him.
But tonight's developments end that possibility.
Verheijen had caused controversy in the wake of Speed's death when he suggested that the FAW should leave the running of the team to himself and Roberts, claiming such a move would have been in line with Speed's wishes.
He also suggested the appointment of a "figurehead" to succeed Speed, again leaving he and Roberts to do the majority of the hands-on coaching.
And it was noticeable that when Coleman was appointed, FAW chief executive Jonathan Ford made it clear that the former Fulham boss was in no-way such an appointment.
Coleman had always said he would take a background role for the meeting with Costa Rica, but Verheijen claimed that he had not been informed of the decision.
He had tweeted: "Very surprised to hear from journalists I will be in charge of Wales vs Costa Rica game next week. Nobody of FAW has informed me about this."
He also alleged the association had "sacked" team operations manager Adrian Davies and not invited him to next week's match, something the FAW denied.
Shortly after Verheijen's latest tweets, the FAW released a statement that read: "The Football Association of Wales (FAW) wishes to announce that it has today received the resignation of Raymond Verheijen.
"Raymond was the assistant manager to Gary Speed with the Wales national.
Regret
"The FAW accepts the resignation with regret, as Raymond was due to assist the Wales squad this week with the match against Costa Rica, a game being staged in honour of the Wales manager who tragically left us in November of last year.
"In light of the forthcoming match, and the sensitivities of it, the FAW has no further comment to make at this time.
"The FAW would like to take the opportunity to thank Raymond for his work over the last twelve months and wishes him well for the future."