Ex-Tottenham boss Harry Redknapp says Gareth Bale has potential to be a great
Former Tottenham boss Harry Redknapp insists Gareth Bale has the attributes to become a great in world football.
Last Updated: 16/10/12 3:10pm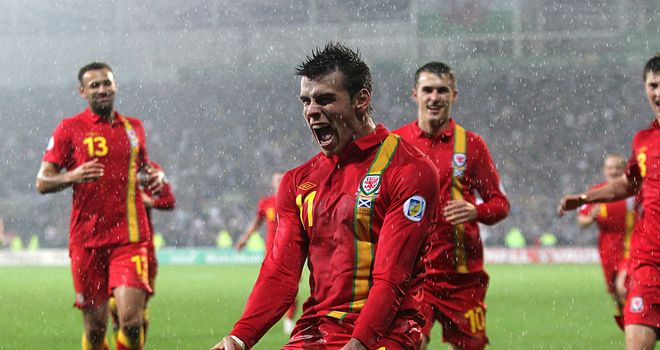 The Wales and Spurs winger has earned much praise after scoring both goals in his country's 2-1 World Cup qualifying victory over Scotland on Friday.
Redknapp believes the 23-year-old's ability is comparable to Cristiano Ronaldo and Lionel Messi, and that Bale could now grace any team in the world.
"He's an amazing, amazing talent and he's after the Ronaldos and Messis of this world and he's getting better and better," Redknapp said.
"He's almost unplayable when he's on his game. He is a genuine world-class player. There's nobody he couldn't play for. He'd improve any team.
"He is already at the top but any team in the world would love to have Gareth Bale playing for them.
"He can do everything and could play anywhere. He's the full package. There are no weaknesses in his game."