Austria coach Marcel Koller wary of Gareth Bale ahead of friendly against Wales
Austria manager Marcel Koller has identified Gareth Bale as the man his side must stop if they want to beat Wales.
Last Updated: 05/02/13 10:16pm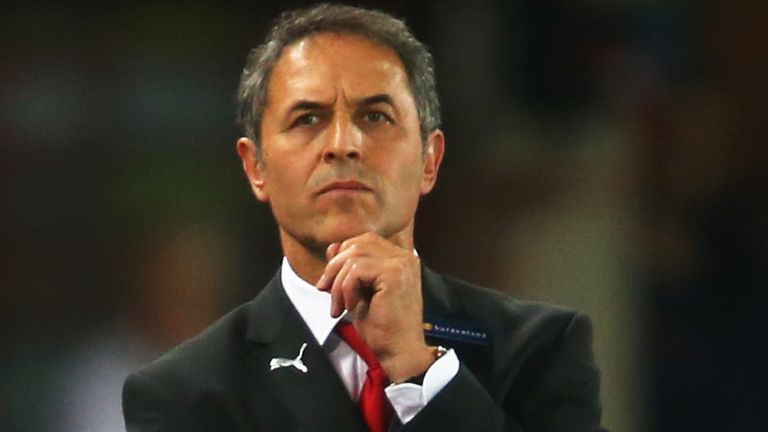 The in-form Tottenham winger will be Wales' most potent threat to the Austrian defence at the Liberty Stadium, as the home side look to improve on a run of just one win in seven games.
Austria, meanwhile, are hoping to bounce back from a 3-0 defeat against the Ivory Coast in November, and gain some valuable momentum ahead of the resumption of World Cup qualifying next month, with Koller's team lying fourth in Group C.
If the visitors are to emerge victorious, their Swiss manager knows how important it will be to keep Bale quiet.
He said: "Bale is the key player for Wales, especially in terms of his offensive play. We have to work together to try and stop him, rather than having one player man-marking him.
"He is extremely fast, he has very good technique. I watched him play against Germany five years ago and he was outstanding.
"I first noticed him when I was a club manager (with Bochum) but I think he is now too expensive for most clubs."
Koller, who featured as a substitute for Switzerland when they faced England in the opening game of Euro 96, has won four of his eight games since taking charge of Austria, but has fitness concerns to contend with.
Bayern Munich's David Alaba is a doubt with a muscle injury, while captain Christian Fuchs is struggling to shake off a cold.
Koller must also decide whether to hand Austria Vienna striker Philipp Hosiner a first international start. The 23-year-old has scored 21 goals in 20 league appearances for his club so far this season.
Austria are using the meeting with Wales as preparation for their upcoming qualifiers against the Republic of Ireland, and Koller believes it will be a beneficial experience.
He said: "It's good we can experience the weather and conditions as we have today and to play against a British team is always good, even if you cannot compare the style of play and it is hard to find two teams who play exactly the same.
"Ireland are higher than Wales in the FIFA rankings, so we expect them to be stronger but I don't think there will be much difference."
end