Craig Bellamy backs Gordon Strachan to rebuild Scotland's reputation
Wales striker Craig Bellamy has backed former boss Gordon Strachan and hailed the impact he had on his career.
Last Updated: 23/03/13 6:13pm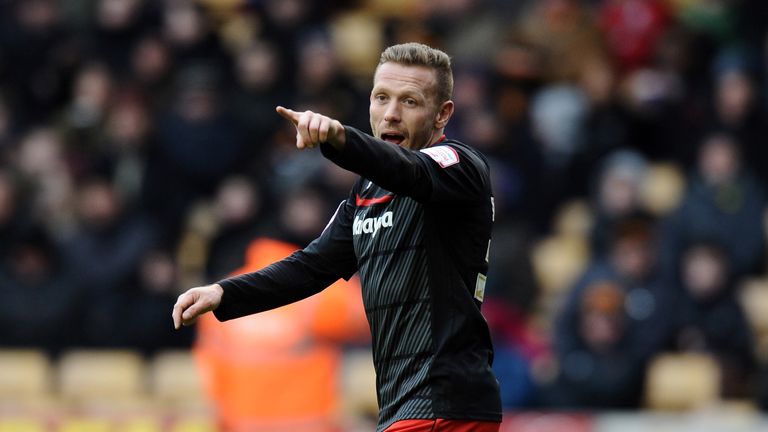 Bellamy had a six-month spell at Celtic eight years ago and, despite heaping frustration on his former manager in a 2-1 win over Scotland on Friday, the Cardiff forward believes Strachan can rebuild Scotland's reputation.
He said: "I have lived up here, I have played here. I know how harsh the environment is for football. And I know how harsh (the press) are.
"He's going to have to have thick skin - which he does. He's managed an incredible football club like Celtic. (The press) will go for him but he will be prepared.
"For me, as a coach, he made probably one of the biggest impressions on my career, on how to play, how to move. I really learned how to play football under him.
"I owe Gordon Strachan a hell of a lot. I personally think he is the best Scottish manager out there who was available. I'm sure (Scotland) will do well with him."
"You don't come to grounds like this and get it easy. This is Scotland. Alright, they don't have Kenny Dalglish, they don't have Graeme Souness anymore. But this is still a good Scotland team.
"I know Gordon Strachan, I was fortunate to play under him, and he is a top manager.
"But they came up against a good team. A team that got back to winning five in a row, that was the most improved in the world only a year and a half ago - we showed that today.
"Baley is immense but we have got such good footballers. We had Joe Allen missing, who fits into that mode as well."
And Bellamy says that Wales' improvement is a tribute to their former manager, Gary Speed.
"We have gone this way with our football for the last couple of years, we have been left a legacy by an incredible human being and against Scotland, we followed that through, which made me even more proud.
"We represent him (Speed) every time we play. His ideas, how we go about our football, that was his philosophy and we stuck to that at Hampden. It's one of the proudest I've ever been in a Wales shirt."