World Cup qualifier: Wales must make most of Gareth Bale, says Bowen
Mark Bowen says Wales have to field their best XI if they want to make an impact at international level.
Last Updated: 11/09/13 11:18am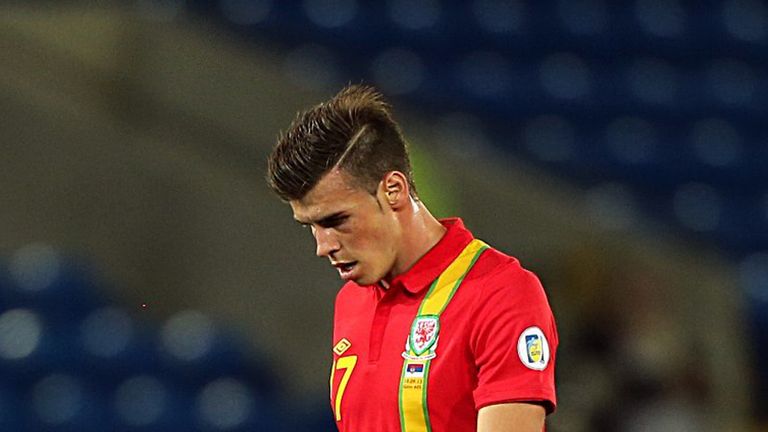 Wales dropped to bottom of World Cup qualifying Group A after a 3-0 defeat to Serbia and even Gareth Bale coming on could not inspire them.
Bowen believes that Wales should be in a far better position but added that Tuesday's scoreline does reflect the difference between the two sides.
"It is an easy assumption to make but without Gareth Bale, Wales are pretty toothless going forward," said Bowen.
"When he is playing you can set your side up differently and it showed. When he came on later on he was involved in everything good that Wales did. We have said it time and time again and we'll say it again. Every time he gets the ball you think something is going to happen and invariably it does.
"A one-man team is a cliché that is often used but I have to say that it probably reflects true on Wales. Bale is an absolute world-class player and Wales have not got anyone else near that quality.
"Chris Coleman needs Gareth Bale playing in every Wales game because he can set his side up differently. When he has not got Bale he has to try things that clearly are not working. So let's hope that every Welsh game from now on he turns up fit and well to play."
Stretched
Bowen was also critical of the way Wales started and said that they gave Serbia too much time on the ball.
"I think the first ten minutes Wales started really badly; it was a slow build-up in the back and we did not really get into their quarter and test them defensively. Wales sat off them and good player who have space and time to play will take control and do what Serbia did.
"Defensively they did not get into Serbia's face, close them down and try and stop them. They were stretched and followed the ball rather than the man, 2-0 down against a team like Serbia, well for me the game is over."
Wales have two more games to restore some pride - Macedonia at home and then away to table-toppers Belgium.
Bowen says that because the depth of Wales's squad is a problem, Coleman has to get his best XI on the pitch.
"Wales have not got a fantastic squad of players but they need their best starting 11 fit and well and turning up - if not then Wales are always going to be under pressure," he reflected.
"It's terrible reading for anybody; we're bottom of the group when we shouldn't be - we should definitely be higher than we are.
"Wales have two games left and first and foremost it's about getting the lads in for Macedonia and getting some pride back.
"No true professional wants to finish bottom of the group. It's a home game so they will want to give the home fans something to cheer about."