Wales boss Chris Coleman plans Real Madrid talks as he seeks Gareth Bale compromise
Chris Coleman is planning to hold talks with Real Madrid after admitting that Gareth Bale may miss some Wales games.
Last Updated: 18/11/13 10:42am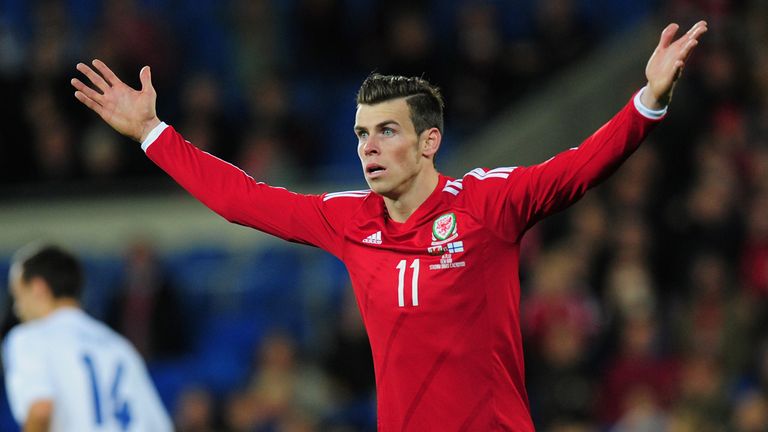 Bale completed 90 minutes as Wales played out a 1-1 draw with Finland in Cardiff on Saturday, but Coleman recognises that his star man has a busy schedule with Real.
He wants to keep on good terms with the Spanish club, who paid €100m to land Bale from Tottenham Hotspur in the summer, but also wants them to trust that Wales only have the player's best interests at heart.
Coleman has indicated that Bale could be left out of some friendly games away from home to protect him from fatigue, and hopes to travel out to Madrid soon to speak to Real's coaches.
He said: "It's a dialogue we have to have with Madrid. We have opened dialogue with them because they will want to see how it's going.
"I'll want to speak to Carlo Ancelotti and Paul Clement. I'll probably go in another month or six weeks.
"We are going to go over and speak with their whole staff to bring ourselves closer to Madrid. We have to build bridges. We need them with us.
"They have to feel comfortable that when he's with us we are doing everything to send him back in one piece.
"It's pointless us being dogmatic about it. They will bite us on the backside in the end.
"He's playing a lot of games in Madrid. We have to look at it long term as well. As much as we need him, we need to look after him as well.
"If he's fighting fit and great, we expect him to be here. If he's fatigued, then we might rest him."
Wales have three more games in the pipeline before they start their European Championship qualifying campaign, and Coleman will be monitoring Bale's situation carefully.
He explained: "He's going to get a lot of extra attention and if he's feeling fatigued or tired mentally, then as much as I want him on the pitch and we need him, you have to look at it and go: 'Maybe, depending on who we are playing against in a friendly.'
"For the bigger picture it might be worth us saying: 'Just miss this one.' It depends on when the game is. It depends on what we have got coming up and they have got coming up.
"If it's at home, it's nice for the Cardiff public to see him. The Welsh public want to see him.
"If we were away and he'd had a lot of football and he was tired, even if he was fit that could be a conversation we have."