International football: Wales coach Chris Coleman happy to play Gareth Bale for 90 minutes
Wales manager Chris Coleman would be happy to play Gareth Bale for 90 minutes against Iceland.
Last Updated: 05/03/14 1:41pm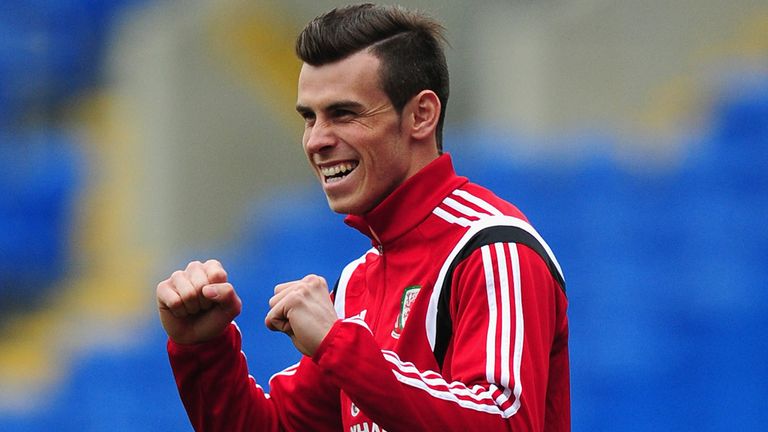 Real Madrid star Bale has reported fit for the game at the Cardiff City Stadium - which will be shown live on Sky Sports 4 - one of only two Wales friendlies before the start of Euro 2016 qualifying.
Coleman said: "If he (Bale) starts, we are looking to play him for 90 minutes.
"We want to win the game. We will have to go into it with the right mentality and will try to win the game and start with our strongest team.
"If we have the chance to make changes we will, depending on the players, how they are physically and how they are performing, but ultimately we want to win the game."
"I was never worried about 'Baley'. He has been here before when he's known he is not going to play and has made the trip anyway to be with us. It is great to have him.
"He was involved in a tough game at the weekend - the Madrid derby was brutal at times.
"My heart was in my mouth on one or two occasions but he has come through that. He is here and raring to go.
"If you look at his stats, I think he has 14 goals and about a dozen assists, which is not bad for his first year and considering that he never had a pre-season.
"Every game I have seen, especially in the last month, he has looked his normal self.
"I thought it might take him a while because pre-season is so important for any player, but of course he is not just any player.
"He's a special talent, he's an incredible athlete and he has surprised me how
quickly he has come up to the level that's needed to play at that level."
Coleman sees the Iceland encounter as a good test for his side as he mulls over an expanded Euro 2016 qualifying group including Bosnia, Belgium, Israel, Cyprus and Andorra.
He said: "They finished second in their group they will be well organised.
"It just shows you what can be done if you field your strongest team more often and I think they were able to do that.
"That creates confidence and if you get some good results, you build on that."