2020 European Championships: FA of Wales submits bid for Cardiff to be host city
The FAW has submitted a bid for Cardiff to be chosen as one of the 13 host cities for the 2020 European Championship.
Last Updated: 25/04/14 1:28pm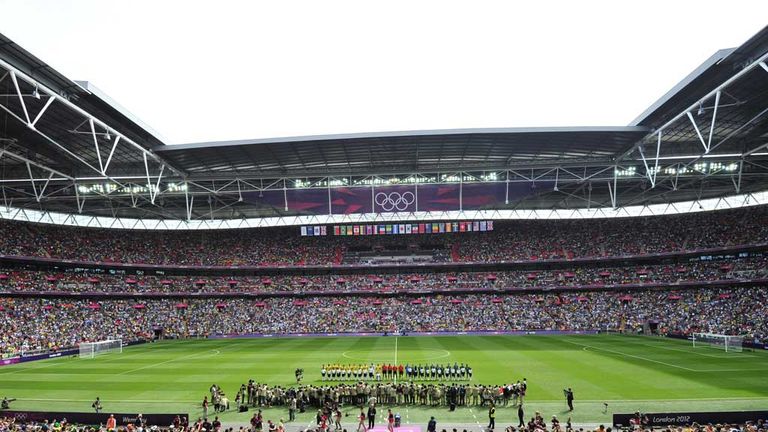 The 74,154-capacity Millennium Stadium in Cardiff is at the heart of the FAW's bid to secure a package of matches consisting of three group games plus either a last-16 or a quarter-final match.
The bid has the full support of a host of key stakeholders including the Welsh Government, Cardiff Council, the Millennium Stadium, Cardiff and Bristol Airports, and the key rail and bus operators.
"We believe that we have a strong and compelling proposition," said FAW chief executive Jonathan Ford.
"The Millennium Stadium, with a capacity of almost 75,000 as well as 100 hospitality boxes, would generate a significant financial contribution for UEFA."
Wales international and Real Madrid star Gareth Bale said: "This could be the beginning of a great period for Welsh international football.
"I believe we have a real opportunity of qualifying for the 2016 European Championship Finals in France.
"It would then be an unbelievable experience to play in the 2020 European Championship finals in my home city of Cardiff.
"I have been fortunate to play in some of the world's greatest stadia but nothing matches the atmosphere and passion generated by the Millennium Stadium.
"These are exciting times for Welsh football and I'm really proud to offer my full support to the FAW's UEFA EURO 2020 bid."
Carwyn Jones, First Minister of Wales, said: "Wales has a proven track record in delivering, for event owners and to the world, successful, high profile sporting events.
"Organisers of the Rugby World Cup, the Ashes Test match, the Ryder Cup and Olympic football fixtures have all found us to be a responsive and welcoming host nation of the highest calibre.
"Anyone who has experienced Cardiff, in particular, on a match or event day will know how our great capital city comes alive as a fan-friendly and exciting visitor zone.
"By working together, Team Wales can help deliver a safe, secure and truly exceptional event."
Glasgow launched its bid to be one of the host cities on Thursday, while London and Dublin will also be among around 30 cities to formally submit bids to UEFA on Friday, with a decision being taken by the governing body's executive committee in September.