International news: Chris Coleman wants Gareth Bale to play more for Wales
Wales boss Chris Coleman has urged Gareth Bale to make himself available for his country as often as possible.
Last Updated: 01/06/14 5:10pm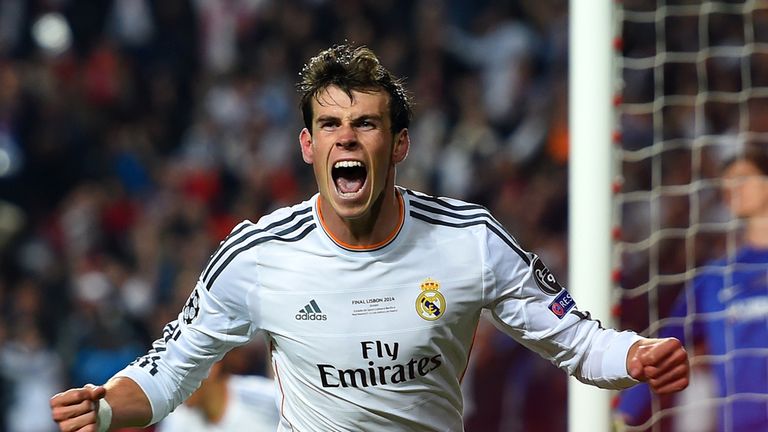 The Real Madrid star pulled out of the Wales squad to face Holland on Wednesday due to a leg muscle injury.
Bale has a history of being unavailable for internationals, and former Wales manager Terry Yorath believes that trend is likely to continue.
But Coleman is confident Bale will follow the example of Real team-mate Cristiano Ronaldo and attempt to play more for his country, and he dismissed fears that the 24-year-old could be as difficult to pin down as the likes of Ryan Giggs.
"A lot was said about Ryan when he missed a lot of friendlies for us but I don't necessarily think that was his fault as there was a lot of pressure from Manchester United for him not to come and play," Coleman said.
"He was the new George Best, a wonderkid, a sensation, and Manchester United wanted to look after him.
"I think now the game has moved on a bit. Gareth Bale is one of the best players in the world and he is up there with Ronaldo, playing in the same team.
"Look how many caps Ronaldo has got for Portugal - over 100 - he never misses. If it is good enough for Ronaldo it is good enough for anyone.
"To be fair in my time 'Baley' has come even when he has been injured because he wants to be around the team and supporting the team.
"We have never had an issue with him because he has already played friendlies for us, he has missed one or two but he has also played one or two."
Coleman admits there is a balancing act to be done with Bale, who has won 47 caps, but he is wary of becoming embroiled in a club-v-country row with the European champions.
"There are a lot of games for top-level players who are playing league, cup, Champions League and international games," he added.
"Now and again they do need the rest but it is more the mental than the physical. I hope it doesn't come to the stage where we don't get Gareth for any friendlies.
"It is not something I have envisaged really. I hope he is the same in the future as he has been in the past.
"When he comes with us generally in friendlies he may play 45 minutes to an hour but we are mindful of sending him back in good condition - like all our players.
"If you take advantage and send players back who can't play at the weekend the next time you go calling their managers are like 'Well, you can't play them'.
"I've been there myself. We have a duty of care.
"The gauntlet is thrown down to our lads to say 'Who is going to be the one to top 100 caps?'.
"If you look at the Serbians and Croatians and even England - Steven Gerrard, Frank Lampard, Ashley Cole are up there - with 100-plus caps.
"You do that by putting yourself up for all the games, not just the nice juicy ones worth three points.
"If you represent your country you represent your country and it is a huge honour to do that.
"Portugal have been playing tournament football and we want to do that but to play tournament football you sacrifice your summer and it is a small sacrifice.
"You can have as many holidays when you retire as you like but your best days are your playing days, playing for your country is the best experience in my opinion."
Liverpool midfielder Joe Allen will captain the side for the first time against Holland.