Northern Ireland receive boost as Windsor Park redevelopment moves closer
The IFA has confirmed that planning permission has been received for their plans to redevelop Windsor Park.
Last Updated: 20/02/13 3:20pm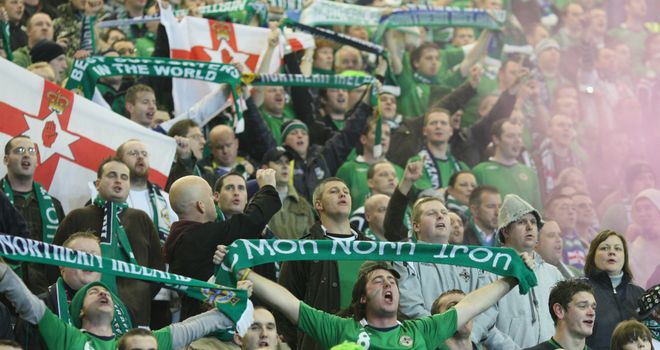 An extensive revamp of Northern Ireland's home ground, also that of Irish League champions Linfield, has been undergoing public consultation in recent months and a final plan was submitted in December.
The approved plans will see Windsor Park expanded to a capacity of 18,000 with all four stands being renovated, replaced or - in the case of the south stand - rebuilt from scratch, with work due to begin in September.
The total cost is estimated at £29.2million, £25.2million of which is being funded by local government.
"Receiving planning permission from DOE Planning is another major step in the Windsor Park redevelopment project and a great step forward for football in Northern Ireland," said IFA president Jim Shaw.
"Everyone involved in the project has worked extremely hard to get to this stage and I would like to thank everyone involved in the project as well as all the stakeholders who shared their thoughts during the consultation process.
"The National Football Stadium plans are truly impressive and I know that once the redevelopment project is complete Windsor Park will be a stadium which we will all be proud of."
Sport Minister Caral Ni Chuilin added: "This marks another important stage in the redevelopment of Windsor Park. The Irish Football Association is now able to move to the next stage of their ambition to create a modern stadium to cater for the needs of the whole football community.
"I am sure the new ground will be enjoyed by generations to come. Today's progress also represents another step in my department's regional sports stadiums programme which follows the Executive pledge of up to £110 million of government funding for the redevelopment of three regional sports stadiums at Ravenhill, Windsor Park and Casement Park."