Martin Paterson wants to start for Northern Ireland against Israel
Martin Paterson hopes to be given the chance to start up front for Northern Ireland and take up David Healy's mantle.
Last Updated: 25/03/13 10:03am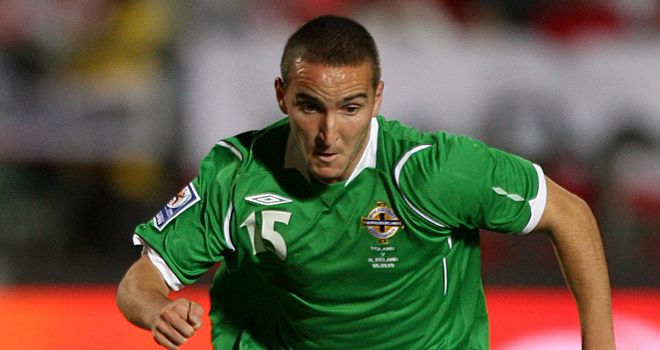 Bury striker Healy, who has scored 36 goals in 94 caps for his country, is no longer a regular starter for Northern Ireland and Paterson is keen to take his place.
Northern Ireland are scheduled to face Israel in a World Cup qualifier on Tuesday night and Paterson wants to be given an opportunity by coach Michael O'Neill.
"I always think if I do get chances to play regularly up the middle I will score goals, take up David Healy's mantle," said Paterson.
"To step into his shoes is something very difficult to do but something I would love to do and something I will work very hard to do. I would love to do that."
Paterson scored his first international goal from the penalty spot in his 14th appearance against Finland last August and has not played since.
After struggling with thigh and hamstring problems that were disrupting his club career, he informed O'Neill that he did not wish to be considered for Northern Ireland until he could be confident he was fully fit.
That meant he missed the memorable 1-1 draw in Portugal, as well as four other matches, but he is back and desperate to prove his commitment now.
"It was a tough decision, because every footballer has a young boy in him who just wants to play all the time," he explained.
"To make a decision not to play benefited me in terms of staying fit but watching fantastic performances from the sidelines hurt. That hurt can drive you on, though. Obviously I am older now, free of injury and this step in my career is the most important.
"I'm 25 years old and fully fit. This campaign and the next year in terms of club football will be the best I have; I am ready to explode. I definitely have a point to prove and I want to make up for lost time.
"The decision not to play for a couple of (international) games was a decision to play 20 games or more at my club, not struggle through games or come in at 80% fitness. I'm at 100% now."