Michael O'Neill confident namesake Martin's appointment will have no impact on player eligibility
Michael O'Neill believes Martin O'Neill's appointment will have no impact on the issue of player eligibility in Ireland.
Last Updated: 06/11/13 9:52am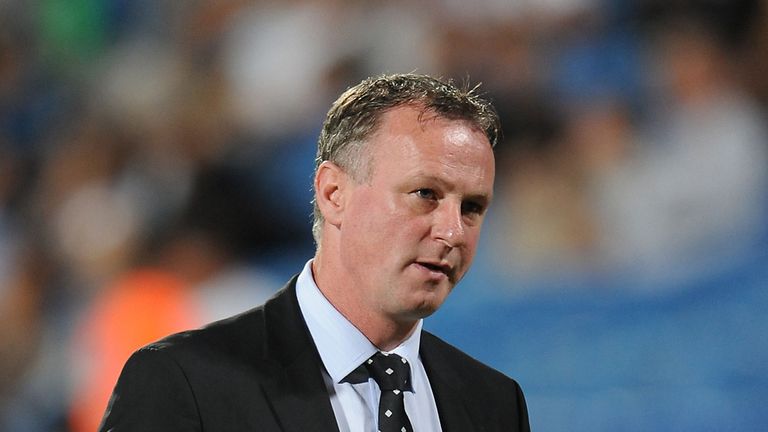 In recent years a number of high-profile players born in Northern Ireland have opted to play for the Republic, a flow O'Neill has been keen to stem since taking over the reins of the national side.
Darron Gibson, James McClean and Marc Wilson chose to represent the Republic despite being born in Northern Ireland, as they took advantage of a FIFA ruling giving them the option of playing for either country.
But, despite Martin O'Neill having captained the Northern Ireland team as a player, Michael sees no reason why this should impact on players' choice of country in the future.
"I don't think it will be an issue at all to be honest," he said. "It doesn't really matter who is in charge of the Republic in terms of the eligibility question.
"My focus, pure and simple, is to make sure that our young players know what we are trying to do as an association and what we are trying to build with our younger players in terms of giving them the chance of having an international career.
"I know most of our young age-group footballers by name and have worked on the training pitch with them and hopefully that is a help.
"I've spoken to Martin on a few occasions and he was very helpful to me before I took this job and since. He'll just be another international manager to me, no different to Roy Hodgson, Chris Coleman or Gordon Strachan.
"This whole issue is probably more of a media thing than it is for me or Martin."