Northern Ireland boss Michael O'Neill insists friendly against Turkey is important
Northern Ireland boss Michael O'Neill insists Friday's friendly against Turkey will be invaluable for the future.
Last Updated: 14/11/13 5:00pm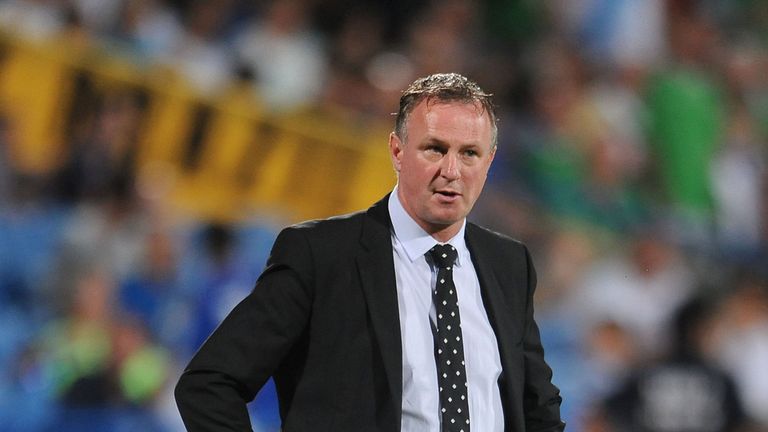 O'Neill has travelled to Adana with only a 17-man squad, with absentees reaching double figures, but is looking forward to the game.
"Games like this are essential," he said.
"The next date is in March and after that there is possibly an opportunity at the end of May with teams preparing for Brazil, we'll look at options there, so these games are invaluable.
"Three friendly games amounts to about nine days with the players, I think that puts into perspective the challenge we face.
"I understand some of the clubs have difficulties with them but for us to be able to build and develop a team we have to be able to have all of these fixtures.
"It can be difficult at times because you don't always get the ideal scenario or the ideal fixture but I'd rather come and play the likes of Turkey - a difficult game with an edge to it - than a less meaningful friendly."
New York Red Bulls midfielder Jonny Steele is set to win his first cap against Turkey after impressing O'Neill with his determination.
"Jonny is a late developer and the path he's taken to where he is now is not the traditional path," said the former Shamrock Rovers boss.
"He's played indoor soccer in the States, gone on a season-to-season basis having to make his living, so it's nice for him to get his opportunity to be part of an international squad on the back of what has been a very good season.
"He's playing in a league which is highly regarded now and for one of the biggest clubs in that league.
"He plays with some big name players (including Thierry Henry and Tim Cahill) albeit probably not in their prime.
"This last year there has been a real maturity in his game, and in himself, and it's good to get a chance to work with him first hand."