Euro 2016: England have been handed a favourable draw for Euro 2016 qualifying
England will be confident of qualifying successfully for Euro 2016 after being placed in an unintimidating group.
Last Updated: 23/02/14 3:44pm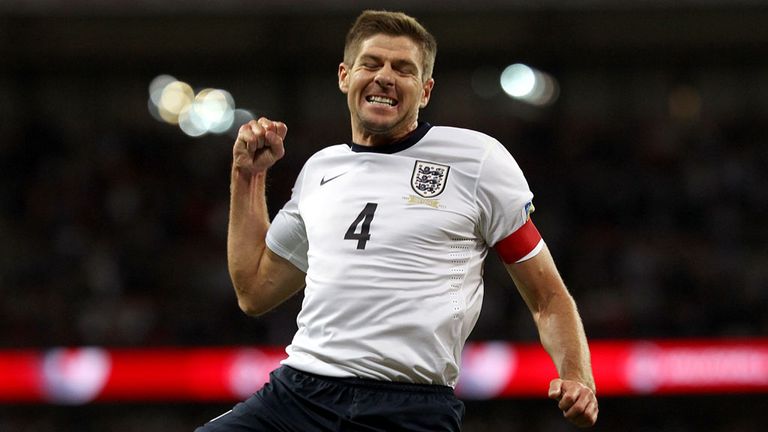 Alongside the English in Group E will be Switzerland, Slovenia, Estonia, San Marino and Lithuania, and the nations will play each other home and away in qualifiers which are due to kick off this autumn.
Wales also appear to have been given a decent draw but Scotland and the Republic of Ireland have been drawn together in a tough group and Northern Ireland may also face a tough task.
England boss Roy Hodgson will enjoy a reunion with Switzerland, having led them to the 1994 World Cup finals, and the Swiss currently have a very useful side, who have qualified for the World Cup this summer, but none of the other four teams in Group E will be present in Brazil. England's first game of the group will be in Switzerland on Monday 8 September.
Lithuania will be new opponents for England but San Marino famously found the net against the English after just 8.3 seconds in a 1994 World Cup qualifier, although England went on to win 7-1 and have scored at least five goals in all of their matches against the small microstate.
Estonia will also not be considered huge threats, having been beaten 3-0 home and away by England in 2007.
And England's most famous encounter with Slovenia came at the World Cup in 2010, when England triumphed 1-0 in Port Elizabeth to secure a second-round spot.
With qualification spots available for the top two finishers in each of the nine groups, the best third-place team, and the winners of play-offs between the other eight third-place finishers, it will be a huge shock if England do not progress.
There will be 24 nations taking part in the finals for the first time and Wales will have high hopes of being among them after being placed in Group B with Bosnia-Herzegovina, Belgium, Israel, Cyprus and Andorra. Wales begin their campaign with a trip to Andorra.
But Scotland and the Republic of Ireland could have fared better, having been drawn together in a tricky-looking Group D.
Perennial heavyweights Germany are also in the group, as are Poland, Georgia and Gibraltar, who are UEFA's newest members and are entering the qualification process for the first time.
Scotland get their toughest match first - away in Germany - whilst the Irish go to Georgia.
And Northern Ireland will also do well to emerge from Group F, where they will face Greece, Hungary, Romania, Finland and the Faroe Islands. They go to Hungary first.
Two-time defending champions Spain should be comfortable qualifiers from Group C, which also includes Ukraine, Slovakia, Belarus, FYR Macedonia and Luxembourg.
But 2010 World Cup runners-up Holland may have to work hard to qualify from Group A, in which they will face the Czech Republic Turkey, Latvia, Iceland and Kazakhstan.
France qualify automatically as hosts but will play home and away matches against the five teams in Group I, although no points will be awarded.
Group A: Holland, Czech Republic Turkey, Latvia, Iceland, Kazakhstan
Group B: Bosnia-Herzegovina, Belgium, Israel, Wales, Cyprus, Andorrra,
Group C: Spain, Ukraine, Slovakia, Belarus, FYR Macedonia, Luxembourg,
Group D: Germany, Republic of Ireland, Poland, Scotland, Georgia, Gibraltar,
Group E: England, Switzerland Slovenia, Estonia, San Marino, Lithuania
Group F: Greece, Hungary, Romania, Finland, Northern Ireland, Faroe Islands,
Group G: Russia, Sweden, Austria, Montenegro, Moldova, Liechtenstein
Group H: Italy, Croatia, Norway, Bulgaria, Azerbaijan, Malta
Group I: Portugal, Denmark, Serbia, Armenia, Albania, France*
* All Group I teams will play France home and away but the results will not count towards qualification.