Ireland captain Robbie Keane says 1-1 draw with England good result for everybody
Robbie Keane felt a 1-1 draw was a 'good result for everybody' after Ireland met England for the first time since 1995.
Last Updated: 29/05/13 11:45pm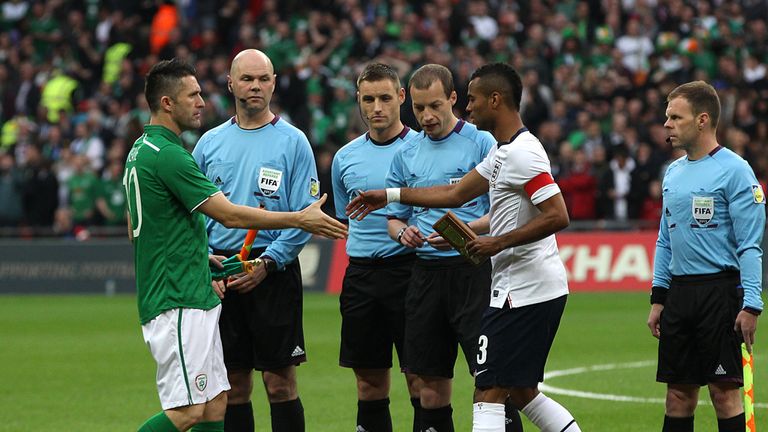 The two nations had not met since the infamous fixture at Lansdowne Road when England fans ripped up seats and threw objects on to the pitch, forcing the game to be abandoned.
There had been several pleas for calm before Wednesday night's encounter at Wembley and the match passed off without incident.
Frank Lampard's goal earned England a draw after Shane Long's headed opener and Keane was pleased with the outcome.
"I think it was a good game for people to watch," Keane told Sky Sports. "Full credit to both sets of supporters, they behaved themselves very, very well.
"Obviously, there was a lot of talk beforehand and it was important that the two sets of fans showed respect to each other and the players also.
"They certainly did that and I hope we can go on for a while without any hassle in the future. Today has taken a big step towards that.
"[Playing each other] should have happened a few years ago. 18 years is a long time coming and at least we've done it.
"We didn't lose, they didn't lose and in the end it's a good result for everybody. It's certainly important for the two nations to play against each other."