Robbie Keane earns praise for his achievements with Ireland
Alan Kelly has praised Ireland captain Robbie Keane for his attitude towards playing for the national team.
Last Updated: 05/06/13 4:45pm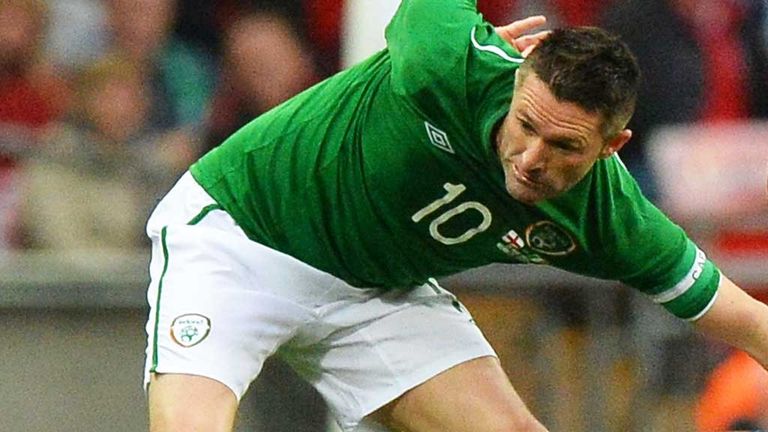 The 32-year-old will set a new national record when he leads his country out for Friday night's World Cup qualifier against Faroe Islands, his 126th senior appearance.
Keane extended his goals tally for Ireland to 56 in Sunday's 4-0 friendly victory over Georgia, and Kelly has no doubts that there is more to come from LA Galaxy striker.
Asked if Keane can reach 150 caps, Kelly said: "Why not? Look at him, he's running around like a spring chicken. I wish I had his knees.
"You have to have that desire and enthusiasm. Everybody said about him travelling over all the way for the England game and getting away from the Galaxy just because he wants to play in the games.
"That's infectious, to me anyway, and hopefully it is to the rest of the lads.
"His awareness, his perception - the ability he has to find space, the ability to create time and space on a football pitch is what marks the great players out, and Robbie is undoubtedly up there.
"Robbie Keane is the epitome of a fella who has applied himself day in, day out, week in, week out, year in, year out to still be here performing and getting the goals record and the caps record.
"No better man deserves it."