Giovanni Trapattoni: Ireland ready for Spain test
Giovanni Trapattoni says Ireland did not have the correct mentality when they met Spain during last year's Euro finals
Last Updated: 12/06/13 12:14am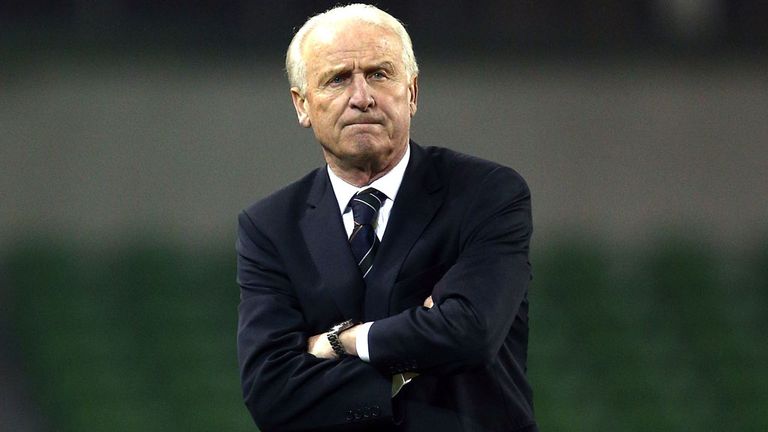 The score in Poland last year was 4-0 to the eventual European champions leaving coach Trapattoni feeling bemused.
The teams meets again in New York on Tuesday and Ireland's 74-year-old coach said: "Before the finals began we were a very, very good team and we qualified very well.
"But after 10 minutes, we conceded a goal against Croatia, and we lost our confidence.
"After this disappointment, I couldn't understand why the team played well until the Euros, but I know this now.
"It's a different weight, the international game. We qualified for the Euros, but a lot of football is in the head and many of the players did not have this habit in international football.
"At that moment, only people like Robbie Keane and Richard Dunne had experienced this, and there was some anxiety among the players.
"It was important that we started a new attitude, a new mentality. That was our job."
As for Spain in New York, he added: "The team is the team of the World Cup - Xavi, Alonso, Villa, Iniesta, Torres. Sure, they will win, but it will be a good test for us."