Republic of Ireland's failure to qualify leads to FAI review
The FAI is holding a full review into the Republic of Ireland's failure to reach next summer's World Cup finals.
Last Updated: 14/10/13 3:59pm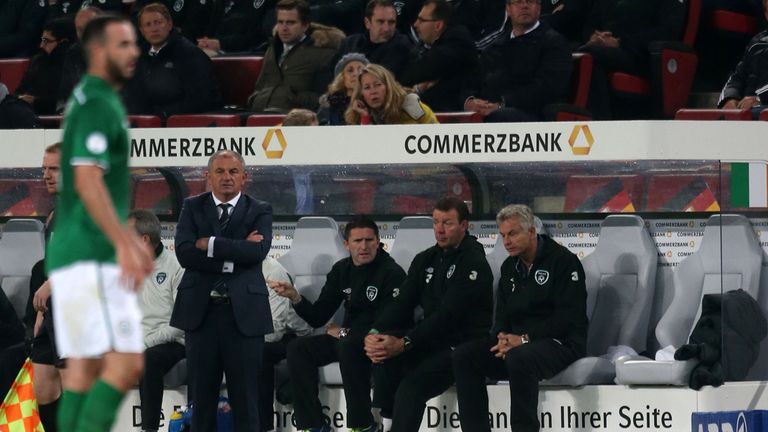 The Irish have dropped to their lowest world ranking of 59, and go into their final qualifier against Kazakhstan still without a permanent manager.
Stand-in boss Noel King believes Ireland have punched above their weight in recent years, citing the country's size as part of the problem.
"We have a population - in football - of 500,000 and we also have a few people we can get in from mothers and fathers who've been born outside the country," King told Sky Sports News.
"We're not the biggest powers but we have to devise a way to try and live with those powers and win the matches.
The FAI's Performance Director, Ruud Dokter, is hoping closer links between the national body and football clubs will help deliver the players they need to push them back up the FIFA rankings.
"I'm looking for a common philosophy, that's very important to develop talent," he said.
"Ireland has talented players, and a big challenge is to get everybody on the same page because it's football, it's a joint responsibility of the associations and the clubs.
You can see the Republic of Ireland against Kazakhstan live on Sky Sports 2HD from 7.30pm on Tuesday night.