Leeds midfielder Paul Green relishing Republic chance under Roy Keane
Paul Green is hoping to prosper with the Republic of Ireland and is relishing the chance to work with Roy Keane.
Last Updated: 20/11/13 4:36pm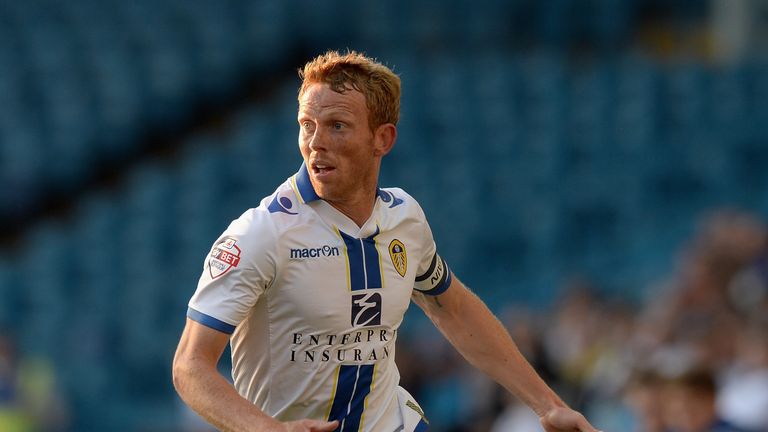 The Leeds midfielder won his 19th cap as a late substitute in new manager Martin O'Neill's first game in charge against Latvia on Friday, and then played the full 90 minutes of Tuesday's goalless draw in Poland.
But the time spent working on the training pitch with O'Neill's assistant Keane has really excited Green and his fellow midfielders.
"I think everyone looked up to (Keane), really. He has won that many titles, he has been a great pro and a great player," Green said.
"It's been brilliant. He just said to stay behind the ball and break things up. It's always nice to get the perspective of a great midfielder like Roy."
Communication was often cited as an issue during Italian Giovanni Trapattoni's reign, and Green admitted the fresh flow of information from Keane had proved invaluable.
"With Trapattoni, his English wasn't the best, but you got out what you needed to get out of him," Green added.
"With Roy, he has played in that position and you take things in from such a legend. I did that and I felt I did a good job."
Green was asked to anchor a four-man midfield in Poznan as O'Neill ran the rule over a host of new faces following victory over the Latvians and hopes he made a positive impression.
"I have not been playing for Leeds, so it was nice to get a full 90 minutes under my belt," he said.
"You come into these friendlies, try to impress the management team. The pitch was horrendous to play on and it was hard to get it down and play. But we tried and it's a good result for us.
"The first day in training, it was like you were on trial again, the nervous feeling and things like that. But everyone has got a fresh start and they have got to impress, and hopefully I have done that."