Martin O'Neill expects Celtic to decide on Roy Keane before Ireland's US tour
Martin O'Neill expects to find out before Wednesday if he is losing Republic of Ireland assistant Roy Keane to Celtic.
Last Updated: 02/06/14 2:23pm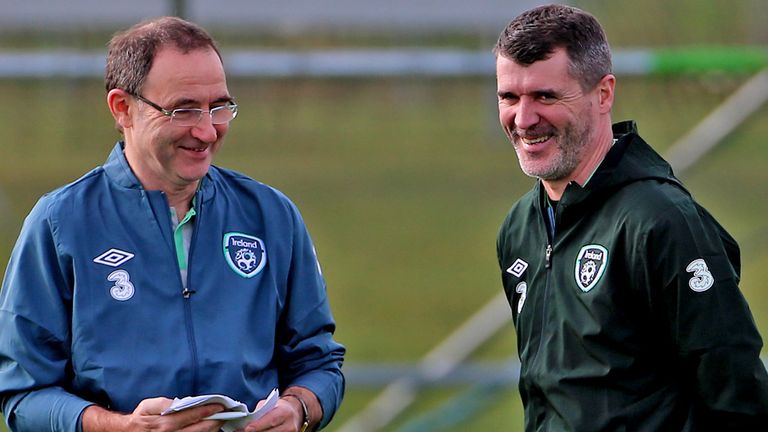 Keane is one of several candidates under consideration to replace Neil Lennon at Celtic Park, where he spent a short period as a player at the end of his career.
The Irishman is due to fly out to the United States this week for a short tour featuring games against Costa Rica and Portugal.
And, speaking after his side's goalless draw with Italy on Saturday, O'Neill made it clear he wants a quick resolution.
He said: "I have not spoken to Keane on this matter because we were focused on the game against Italy. I think this issue will be resolved by Wednesday.
"My assumption is that Celtic, amongst other clubs, are looking at potential candidates. They have games coming up and they will want to make a decision fairly soon."
Keane was appointed at the same time as O'Neill in November, and the manager said: "We would all be very disappointed if he left.
"My own view is that he has settled in very well indeed. The players have really taken to him, something I knew would be the case.
"He has been terrific. I think he is really enjoying this experience so it will be a disappointment if he left. The players would love him to stay.
"But I reiterate that this situation will be resolved before we travel to the United States."