Martin O'Neill doesn't want Roy Keane to Aston Villa to become a saga
Last Updated: 12/06/14 10:15am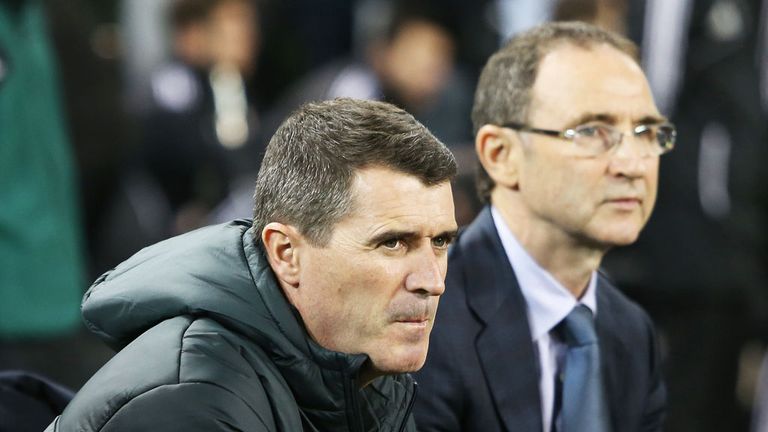 Martin O'Neill does not want questions over Roy Keane's future as Republic of Ireland assistant dragging on into next season.
Keane emerged as a candidate to become Paul Lambert's second in command at Villa Park last week, not long after taking his name out of the race to take over as Celtic manager.
O'Neill is open to Keane taking on that role in combination with his international position, but he is not prepared to let it turn into a saga and wants assurances any potential work in the Premier League will not affect his availability for Ireland matters.
"I want to be careful about jumping the gun because we had him signed, sealed and delivered to Celtic and that did not materialise," said O'Neill in the Irish Independent.
"I don't really know if this (becoming assistant manager at Aston Villa) is something that he is going to have a serious look at, but if he is then I will definitely speak (again) to Paul Lambert – and see if that kind of role can be combined.
"One thing I want to establish is what sort of in-depth conversations have gone on. I have spoken to Paul Lambert. Paul has spoken to Roy about the possibility of it happening. Nothing definitive has happened and I don't really know what sort of commitment (the Villa position) would entail. If he is actually a full-blooded assistant then that is something to consider.
"I don't mind it going on for a week or two. Celtic wanted something in place as they have games coming up quite soon. And I assume Aston Villa will want to get something in place by the time they start pre-season. I don't want it to be continued right through until August time."