World Cup qualifiers: Robin van Persie now Holland's all-time leading goalscorer
Holland coach Louis van Gaal paid tribute to Robin van Persie after he became the country's all-time leading scorer.
Last Updated: 12/10/13 4:57pm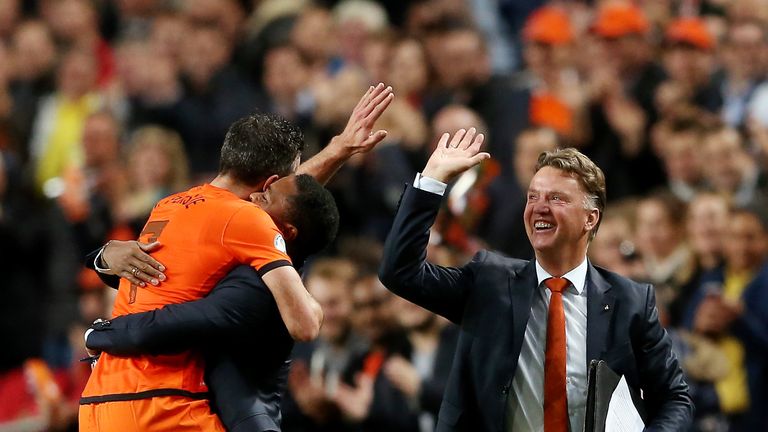 The Manchester United frontman took his tally to 41 goals in 79 games, one more than Patrick Kluivert.
The former Barcelona striker is now one of Van Gaal's assistants and he celebrated Van Persie's milestone with him.
"That's a great achievement for him," Van Gaal told broadcaster SBS 6.
"Patrick is also very happy for Robin, you could see the way they jumped each other's arms."
Van Persie, who has been unusually short on goals for his club of late, praised Kluivert's influence.
"I work well with him," he said.
"He wants me to surpass him in terms of goals. After each game we watch the footage together and we talk about the details."
Holland, who had already qualified for the 2014 World Cup, will certainly be one of the favourites for the title in Brazil and Kluivert has backed Van Persie to continue to add to his total.
"I hope that Robin still has many, many more goals to score," he said.