Bundesliga: Schalke's Klaas-Jan Huntelaar expected to be out of action until the New Year
Klaas-Jan Huntelaar is unlikely to return until the New Year after re-injuring his knee in training on Monday.
Last Updated: 17/10/13 10:33pm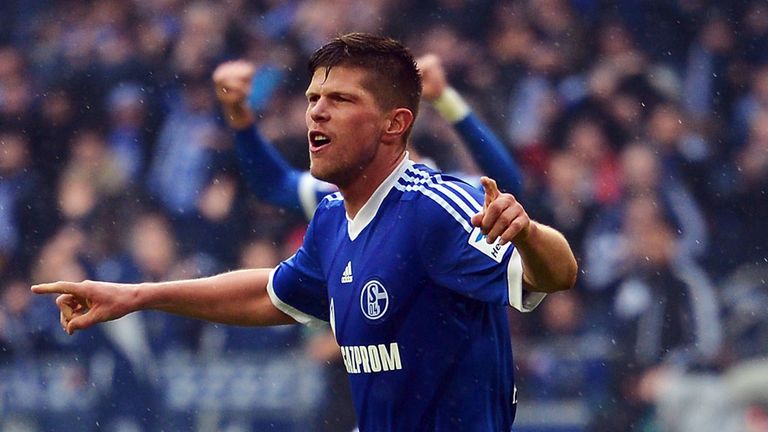 The Holland international is set to decide whether he should undergo an operation in the next few days, but Schalke sporting director Horst Held said the 30-year-old faced a long lay-off regardless.
"We're going on the principle that he probably won't play during the first half of the season," Held told Sport 1 television channel.
Huntelaar's injury threatens his chances of pushing for a place in Holland's World Cup squad next summer and certainly rules him out of Schalke's Champions League group campaign - where they are pooled with Chelsea.
A decision to go under the knife is being delayed after Huntelaar - the Bundesliga's top scorer two seasons ago - seeks a second opinion on the problem.
Huntelaar was only just returning from eight weeks on the sidelines with a ruptured right knee.
A collision to the same knee in training on Monday was described as "unlucky" by coach Jens Keller.
Huntelaar, who has made just three appearances so far this season, had to be helped from the training ground by his team-mates.
"It's incredible. How unlucky can one be?" Keller told the Bild newspaper.
"I have no idea what we're doing wrong."
Huntelaar said it was "just an unfortunate collision".