Serie A: Fiorentina forward Giuseppe Rossi boosted by prognosis
Fiorentina and Italy have received a boost with the news Giuseppe Rossi is set to avoid surgery on a knee injury.
By Nadia Carminati
Last Updated: 30/01/14 11:42am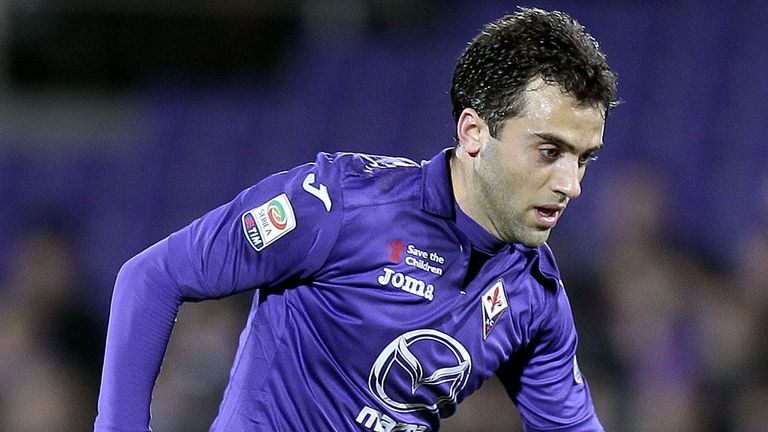 Rossi hurt his right knee, the joint in which he has already undergone two operations to reconstruct cruciate ligaments, earlier this month.
The Italy international travelled to the United States to see a specialist in Colorado this week - and the tests have ruled out any need for Rossi to go under the knife.
A statement from Fiorentina read: "The medical examination carried out on Giuseppe Rossi by professor Richard Steadman a short time ago revealed that the player's knee is showing a good level of stability following his recent injury.
"The striker will proceed with his programme of conservative therapy aimed at facilitating neuromotor recovery over the next two months, then undergo further tests before continuing his rehabilitation on the field."
Rossi could not hide his delight and said on his official Facebook page: "I am morally relieved after the meeting with Professor Steadman.
"Now I will have to work as hard as I can in the recovery process. I'm always by your side, Forza Viola."
The 26-year-old former Manchester United and Villarreal player is Serie A's top scorer with 14 goals this season.
He is likely to return to action before the end of the campaign and should be fit to play at the 2014 World Cup, where Italy's group opponents are England, Uruguay and Costa Rica.