World Cup: Italian Football Federation president Giancarlo Abete backs Mario Balotelli for Brazil
Italian Football Federation president Giancarlo Abete has defended AC Milan striker Mario Balotelli.
Last Updated: 28/04/14 6:57pm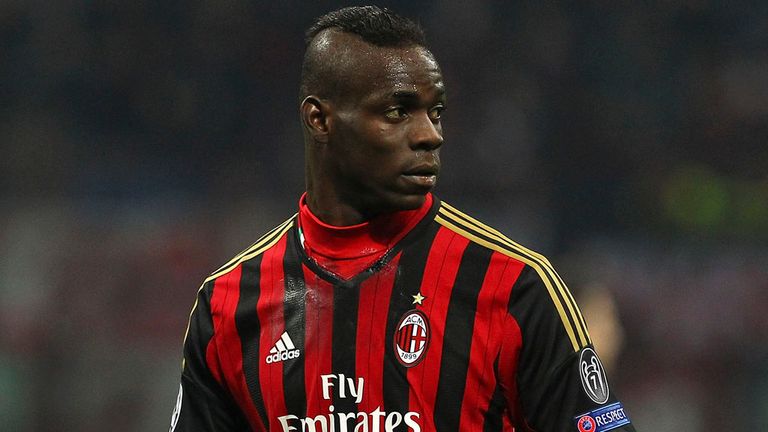 With less than two months to go before the start of the World Cup, the local media have questioned whether Balotelli should be included in the Italy squad for the tournament in Brazil.
The 23-year-old has scored just two goals in Milan's last five league games and was replaced during Friday's 2-0 defeat at Roma.
Balotelli then vented his frustration by arguing with studio guests during a TV interview when asked about his performance.
"I have great confidence in (Italy coach Cesare) Prandelli," Abete said to Gazzetta dello Sport. "I believe that this is evidently a difficult time for the player (Balotelli).
"I think our national team coach has all the time and the capacity to get Balotelli in optimal condition, which is a vital thing, regardless of the controversies, considering how important the player is.
"We cannot forget that he (Balotelli) scored the two goals against Germany (that handed Italy a 2-1 win and a place in the final of Euro 2012) and that Balotelli is capable of changing a game."
Balotelli has scored 14 goals in 27 league appearances for Milan.
Italy begin their World Cup Group D campaign against England on June 14 in Manaus.