World Cup: Gianluigi Buffon expects Italy to outshine England
Gianluigi Buffon believes Italy will fare better at the World Cup finals than their Group D rivals England and Uruguay.
By Nadia Carminati
Last Updated: 29/05/14 10:09am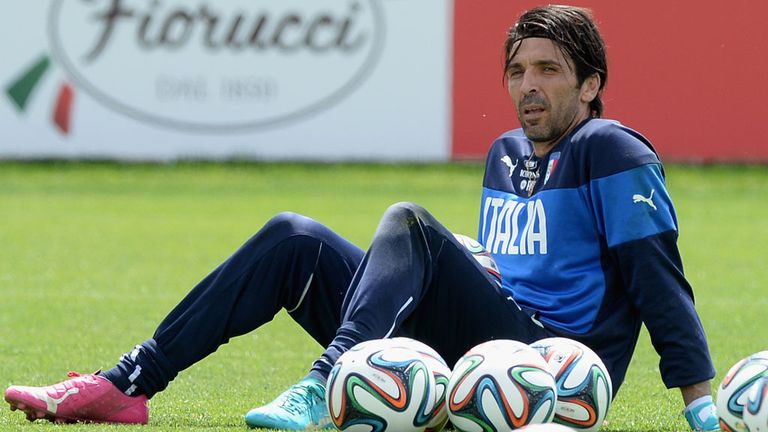 The 36-year-old Juventus goalkeeper feels that the Azzurri are in fine shape, although he does not class them amongst the favourites for the finals.
"At this moment, Italy are the team who can think about going the furthest compared with England and Uruguay - at least at the start of the tournament," said Buffon.
"The favourites are Brazil, Spain, Germany and Argentina. We are slightly further back.
"(If we play) from the quarter-finals onwards, we could say it has been a good World Cup and a positive tournament. But naturally, you are never fully satisfied. I don't feel as if I can say today with certainty that we can reach the final.
"I think that our national team has become one that is reliable and that manages to win the matches it should win.
"Sometimes we manage to cause surprises in the games in which we don't start as favourites, giving the opposition some headaches.
"I'm thinking about Spain, with whom we have drawn twice recently and Brazil, against whom we lost but played a great match."
Italy kick-off their World Cup campaign against England in Manaus on June 14.