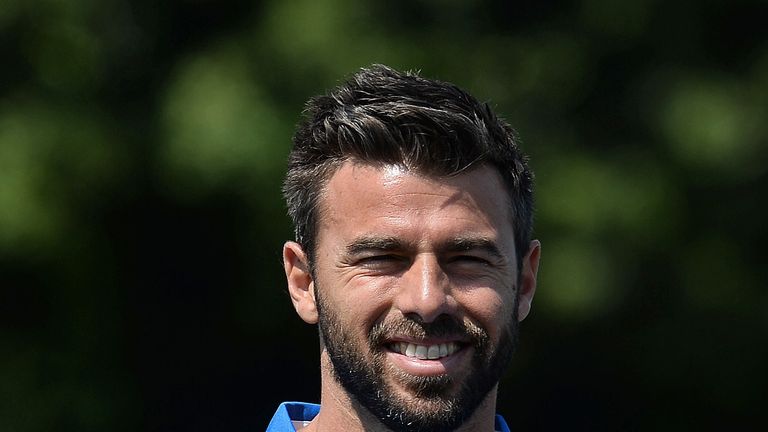 Italy are confident they can cope with the heat and humidity in Manaus and beat England in Saturday's World Cup Group D opener for the two sides.
The Azzurri prepared for the extreme conditions by doing specific training exercises in a sauna at their headquarters in Coverciano, Florence.
"I think the heat will condition both teams," Italy defender Andrea Barzagli said. "We have prepared quite well. The conditions will be difficult but if you want to play at this level you need to be ready for everything.
"It will create adversity for us as just as it will for them."
Barzagli firmly denied that Italy may be willing to settle for a draw if the players are struggling to cope with the conditions.
"We cannot forget that this game could already be crucial in terms of the group," he said. "Hence the climate could impact the game but I don't think either side will plan to settle for a draw."
To complicate matters for the two sides, organisers have confirmed that the pitch at the Amazonia Arena will not be in good shape.
"We've had an update stating that the pitch will not be in peak condition," Barzagli said. "But I think they will do all that they can to make it decent."
Barzagli did express on Thursday concerns about his team's defence.
"In recent times, we have given away more goals than we wanted," he said. "But the important thing is to give solidity to our defence.
"Against England, we will have to be very careful on dead-ball situations.
"They are very dangerous in the area and these are important details where we must not make mistakes."
Italy coach Cesare Prandelli will be hoping to recover AC Milan defender Mattia De Sciglio in time for the game.
De Sciglio sustained a muscular injury in Thursday's training session and was taken to hospital for tests.
Meanwhile, Barzagli believes his team has the weapons to hurt England.
"I hope our strikers can test England's defence," the Juventus centre-back said. "They have a tough defence and we have tried several options to make life difficult for them.
"We are optimistic because we are working so much.
"We want to do something extraordinary."
Prandelli has yet to reveal who will play up front.
The Azzurri coach has plenty of options with Mario Balotelli, Antonio Casano, Ciro Immobile and Lorenzo Insigne all available for selection.
The 33-year-old Barzagli hopes his side can replicate the feat of the Azzurri squad of 2006.
Barzagli was a member of the side that beat France eight years ago to hand Italy their fourth World crown.
"There were so many more players with international experience back in 2006 and this means a lot," he said. "But the will is the same.
"There is a good group and in top competitions, this makes a difference.
"We hope we can be similar to the team of 2006.
"I am eight years older, I have more experience, and hence, more responsibility."