Transfer news: Mario Balotelli to stay at AC Milan, according to Adriano Galliani
By Nadia Carminati
Last Updated: 26/06/14 3:50pm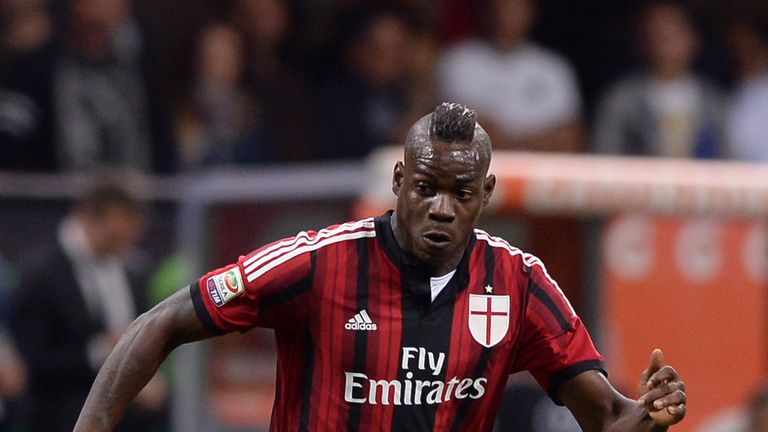 AC Milan chief executive Adriano Galliani insists that Mario Balotelli will stay at the club and says criticism of the striker was harsh after Italy's World Cup exit.
The future of Balotelli, who moved to Milan from Manchester City in January 2013, has been the subject of much speculation this summer and he has been heavily linked with a return to England.
Arsenal were among the Premier League sides reported to be interested in the 23-year-old, but manager Arsene Wenger moved to distance himself from the rumours.
Milan slumped to an eighth-place finish in Serie A last season, meaning they will not compete in Europe during the new campaign, but Galliani is adamant Balotelli will be staying put.
"Balotelli will remain at Milan," he told the club's official website.
Despite netting the winner against England, Balotelli has come under fire and was labelled a "big flop" in the Italian media as Italy crashed out of Group D alongside Roy Hodgson's side.
The striker was replaced at half-time of their closing 1-0 defeat to Uruguay and a yellow card picked up in that game meant he would have missed the last 16 fixture if Italy had won, but Galliani believes that he does not deserve to shoulder the blame.
"I don't like that it seems as though the national team lost due to Balotelli. Italy lost for other reasons," he said.
"Balotelli has been the only striker who scored, others didn't have a shot on target.
"It's not understood why people only talk about Balotelli, when the national team had a coach, technical staff and 22 other players.
"Let's talk about the group. Now it seems the disappointment has been Balotelli. I don't understand this and I prefer avoiding other comments."