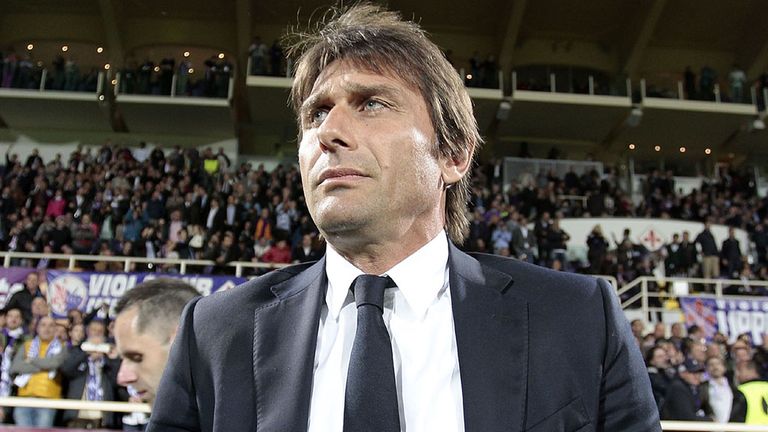 Antonio Conte has been confirmed as Italy's new head coach.
The former Juventus boss has signed a two-year contract with the Italian Football Federation, who announced that Conte will be officially unveiled at a press conference on Tuesday.
Conte guided Juve to a third consecutive Serie A title last season, but he left the Turin giants last month shortly after Cesare Prandelli had resigned as Italy coach.
Prandelli stood down after a disappointing World Cup campaign, in which they were elimated at the group stage despite their opening victory over England.
FIGC president Giancarlo Abete also resigned last month and was succeeded by Carlo Tavecchio earlier this week.
An FIGC statement read: "President (Carlo) Tavecchio and Antonio Conte spoke directly by phone to define the final aspects of the collaboration that will bind Antonio Conte to the FIGC until July 31, 2016.
"The new coach shared in the president Tavecchio's vision to revitalise the national team and the project of training of new Azzurri players, and has a strong commitment towards the technical sector as coordinator of the youth teams."
The Gazzetta dello Sport claimed earlier on Thursday that Tavecchio was prepared to offer Conte a two-year deal worth 1.6million euros net each year.
But, the 45-year-old reportedly earned double that at Juventus, and the FIGC is understood to have asked national team kit sponsors Puma to help bridge the sizeable gap.
The federation's statement continued: "The contract between the FIGC and Antonio Conte provides compensation in line with the cost of the previous management, with a bonus for qualifying for Euro 2016, an added bonus in case of
improvement of at least five places in the FIFA rankings, and a third bonus in case of participation at the Euro 2016 finals."