International news: New Italy coach Antonio Conte believes Azzurri will rise again
Last Updated: 19/08/14 2:14pm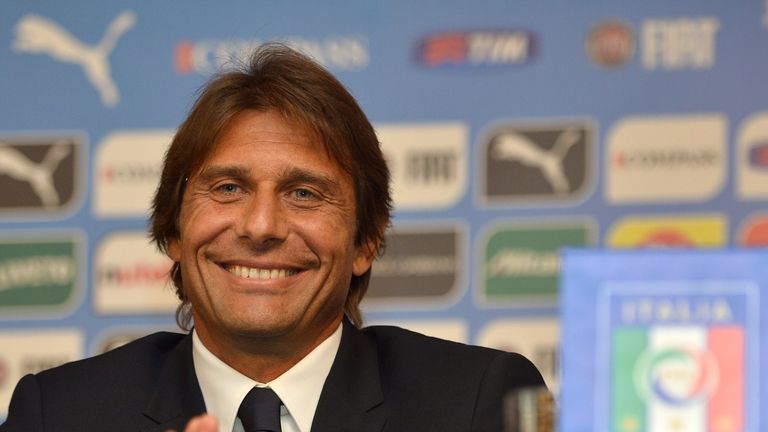 New Italy coach Antonio Conte believes the national team will "rise again" following a dismal World Cup.
Conte has signed a two-year contract with the Italian Football Federation (FIGC) and was officially unveiled at a press conference in Rome on Tuesday.
"I am excited and very proud to represent Italy," Conte said. "I realise I join the national team at a delicate time after a negative experience at the World Cup, but I am convinced that Italy will rise again.
"Italy have won four World Cups and need to return to the place where they belong.
"I live to win and I search for wins, I am here to bring that mentality. I hope I will lose very little with the national team."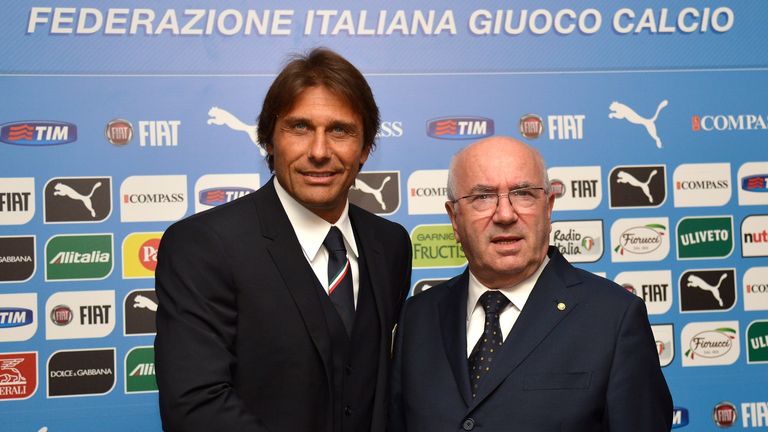 The 45-year-old, who left Juventus last month after guiding the Turin giants to a third straight scudetto, has replaced Cesare Prandelli.
Prandelli resigned alongside former FIGC president Giancarlo Abete shortly after Italy's first-round elimination from the World Cup in Brazil.
"I salute Prandelli, who had been the coach for four years and did a great job," Conte said.
"I spent an intense, beautiful and successful three years at Juventus that naturally came to an end. I really didn't expect to be given a job after 35 days (of leaving Juve).
"I was going to take some time to update my tactics, improve my languages and wait for an offer from a top club later in the year.
"Italy represent a top club and the challenge intrigued me.I am in the place where any coach would love to be.
"Italy have won four World Cups and, behind Brazil, are the second most important national team in the world."
A former Italy international, Conte will earn 8.4million euros in the next two years, making him the second-highest paid manager in world football behind Bayern Munich's Pep Guardiola.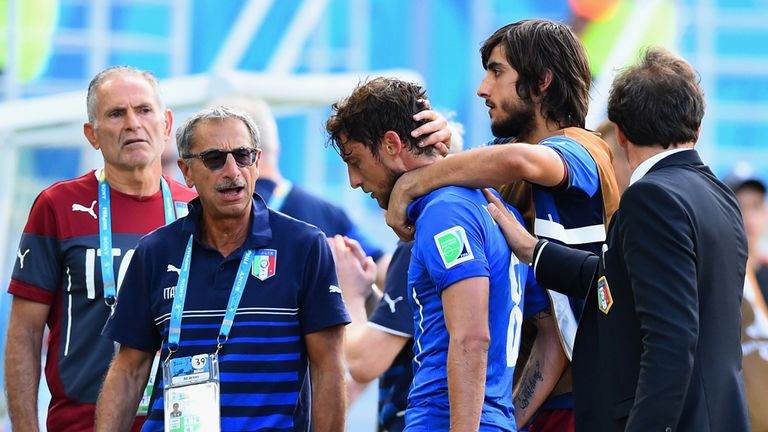 Conte's contract also includes bonuses for qualifying for Euro 2016, reaching the final, and improving the Azzurri's world ranking by five or more places.
"We had to choose someone of excellence," new FIGC president Carlo Tavecchio said. "Conte is one of the most important coaches in Europe.
"We need a commander in what is a very delicate time as we look to emerge from a difficult situation that happened in South America.
"You cannot get a leader at a low cost, we needed to get the best and we considered our budget when doing so."
Conte will make his coaching debut with the Azzurri in an international friendly against Holland in Bari on September 4.
Italy then begin their Euro 2016 qualifying campaign away to Norway five days later, and Conte is optimistic.
"I'm convinced we have good players," he said. "I believe the technical gap with respect to other European teams can be reduced by creating a strong group.
"But I want to see that hunger and determination that there was in the team of Euro 2012 - Italy finished runners-up behind Spain - and that is the path to follow.
"The players need to earn their place in the team and not take it for granted."
Conte is hoping Andrea Pirlo will continue to play for Italy despite reports suggesting the veteran playmaker will retire from international duty.
Rossi is an important player.. I hope he can resolve his (injury) problems, not just for his club but for the national team.
Antonio Conte
Conte coached Pirlo at Juventus, and said: "Andrea is a point of reference. I want Andrea to tell me how he feels and we will talk calmly."
Giuseppe Rossi is also a player that Conte is counting on, despite the Fiorentina striker having suffered several right knee injuries in recent years.
Rossi was left out of Prandelli's final World Cup squad having recovered from a knee injury in time for the tournament.
"Rossi is an important player," Conte said. "I hope he can resolve his (injury) problems, not just for his club but for the national team.
"I hope to have him available for selection."
Unlike his predecessor, Conte will not follow a standard code of ethics when selecting his squad.
"Code of ethics sounds a legal term and I prefer the word behaviour," he said. "I will base my decisions on what I see and on my morals."