Former Germany captain Michael Ballack intends to gain his coaching license
Michael Ballack plans to gain his coaching license and is not ruling out a management career following his retirement.
By Thomas Zocher
Last Updated: 10/10/12 3:55pm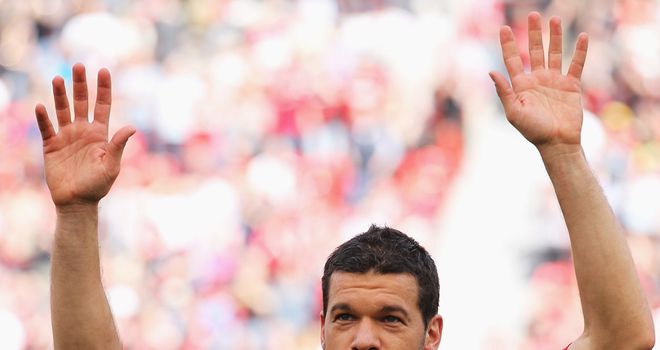 The ex-Chelsea and Bayern Munich midfielder ended a senior career spanning 17 years last week when he announced his retirement from the game.
Ballack says a future move into management is a possibility but is not making any decisions yet.
However, the 36-year-old is planning to earn his coaching badges to set himself on the right track.
Ballack, who earned 98 caps for Germany over the course of his playing career, told Deutsche Presseagentur: "I am to undergo the courses to become a manager in the game.
"That is not to say I will definitely become a manager. At this point in time it's just important for me to ensure I am getting the impression of what it's like to be thinking like a manager.
"I want to train as a manager. I am yet to decide when I will start with it.
"One thing is for sure - football will be a part of my life in the future."