Germany coach Joachim Low still suffers from Italy nightmare
Germany coach Joachim Low admits he still has nightmares about his side's Euro 2012 semi-final defeat to Italy.
Last Updated: 21/12/12 3:11pm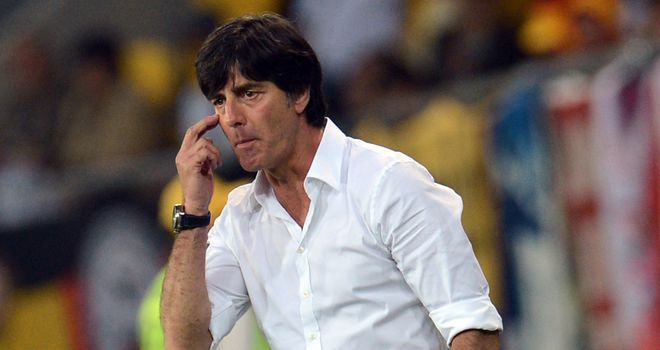 Nearly six months after Germany fell short of their third major final in 10 years, Low says thoughts of the 2-1 defeat to a superior Azzurri continue to haunt him.
"There have been many evenings when I wake up in a real panic and start remembering some of the moments which keep coming back to me in fragments," he told the German Football Association's (DFB) website.
"It is almost like a horror film. I get goosebumps when I see games like that, in a negative sense."
Nevertheless, Low still looks back on a positive 2012 in which his side broke a record of consecutive victories prior to the Italy defeat, and made a convincing start to World Cup 2014 qualification.
Only a 4-4 draw with Sweden after leading 4-0 ranks up there with Low's biggest regrets after the Italy reverse.
"We have had many good situations, but we just missed out on our big goal of winning the Euros or reaching the final," he said.
"The 4-4 draw with Sweden was also not the best of moments either, but we are heading in the right direction.
"Sometimes things really do have to hurt you so that you can learn from them.
"What happened to us against Sweden will probably never happen to us again. The alarm bells would ring and we would stop and deal with it differently."