German FA president Wolfgang Niersbach wants to keep hold of Joachim Low
The president of the German FA Wolfgang Niersbach says he would be keen to see Joachim Low extend his contract.
Last Updated: 20/07/13 3:37pm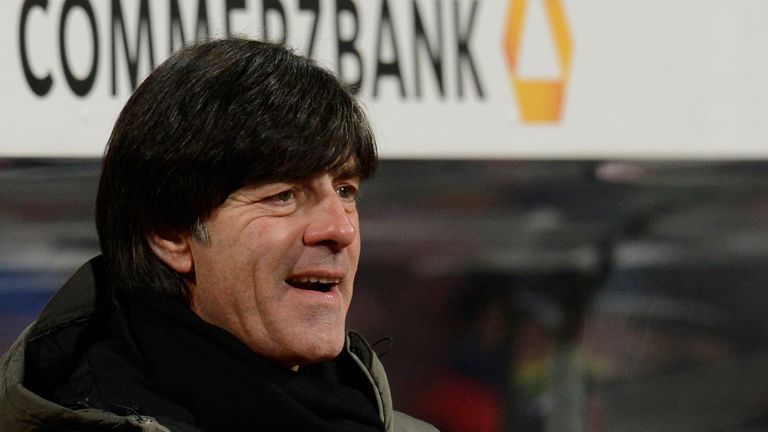 Low, who took over from Jurgen Klinsmann as Germany coach after the 2006 World Cup, is contracted as national team coach until the end of July 2014 and doubts have been raised as to whether he will carry on should they not win the title.
Even if Germany are crowned world champions next July, Low's future is being increasingly seen away from the national team, although Niersbach says he is delighted with the way things are going and that he would be keen to keep the status quo.
"I really do like the way we are going with Jogi," he said. "And I know that the DFB board of directors have the same feeling.
"The most important thing for me is that the coach and the team get on well together and I can see a highly professional job being done."
Low extended his contract before Euro 2008 until 2010, but had to wait until after the World Cup in South Africa before penning a new deal until 2014.
Niersbach has yet to decide when the right time would be to discuss contract negotiations with Low and his staff this time, however.
"Maybe we qualify in September already and then we can consider whether we do it like in 2008 or like in 2010," he told the Suddeutsche Zeitung newspaper.
Looking further ahead, Niersbach believes Germany should make serious considerations about bidding to stage Euro 2024.
"If you look at a map of Europe, I think we can say quite confidently, and not arrogantly, that we are capable of hosting such a complex tournament," he said.