Transfer news: Mesut Ozil's move to Arsenal surprises Germany coach Joachim Low
Germany coach Joachim Low admits he is surprised Real Madrid let Mesut Ozil join Arsenal on transfer deadline day.
Last Updated: 04/09/13 6:44pm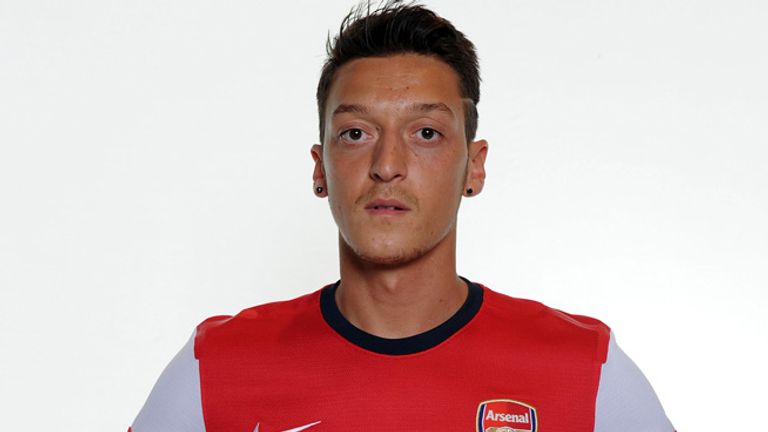 Midfielder Ozil made the move to north London for £42.4million on Monday to become one of the marquee signings of the summer transfer window.
But Low, who is with his team as they prepare to play Austria in a World Cup qualifier in Munich on Friday, described the decision to sell the Germany international as "incomprehensible."
"Many Real players like Sami Khedira or Cristiano Ronaldo are sad about the transfer," he said.
"For me, it's incomprehensible that Real would sell one of their top scorers."
Low feels the move could be good for the player and his national side though and backed Arsenal manager Arsene Wenger to get the best out of the 24-year-old.
"I think that Mesut is a sensitive player who needs a lot of trust from the club and the coach," added Low.
"What I've heard the last days before this transfer, is that this trust had disappeared in Madrid. Arsenal and Wenger put a lot of effort in to get him, which did him, of course, a lot of good.
"That's why I think personally for us, for the national team, it's a good transfer. Arsenal is a good club, with a top manager and also with two German team-mates, (Lukas) Podolski and (Per) Mertesacker.
"Arsenal also play great football, technically on a high level, and I think that plays into Mesut's game."
Former Arsenal midfielder Cesc Fabregas, now at Real's bitter rivals Barcelona, also expressed surprise that Ozil had been allowed to leave the Bernabeu.
"I was really surprised by Ozil's departure," he told Spanish radio station Cadena Cope.
"He seemed to me the second-best player at Madrid, after Cristiano (Ronaldo). He'll be great for Arsenal."