International news: Joachim Low says England need to follow Germany's example
Germany manager Joachim Low believes that the FA should follow the German model if they want to win major tournaments.
Last Updated: 13/11/13 11:49am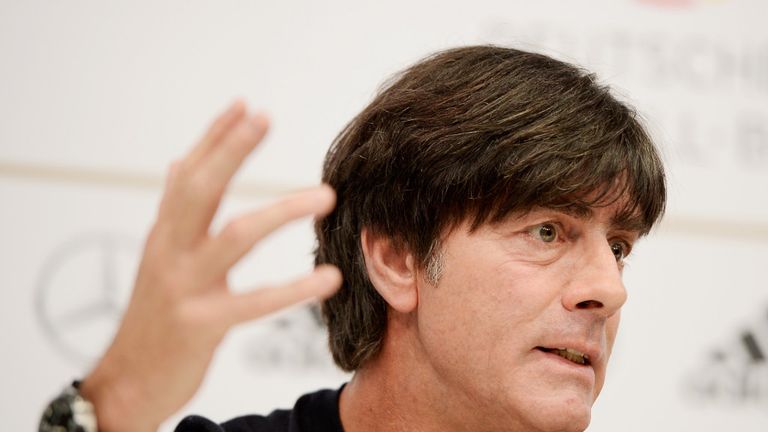 The German Football Association (DFB) introduced a number of schemes to help improve the national side after their elimination from the group stages in Euro 2000.
There has been a large increase in the number of domestic coaches and a greater collaboration between the DFB and the clubs, with more focus on the nurturing of home-grown youth players.
Ahead of next Tuesday's match at Wembley between the two sides, Low suggests that the English FA should follow the German blueprint if they want to become an international force.
"A few years ago changes took place in Germany to focus on the education of youth players at the clubs," he told The Times.
"The work that was done developing the young lads helped to bring through a new generation of players. The DFB and the clubs showed them faith, gave them trust and let them play.
"This is what has been missing in England a little bit.
"The co-operation between the clubs and the DFB has been great, which is why this development has taken place in a very positive way."
He also played down Germany's chances of winning the World Cup next year, believing that the hosts Brazil are most likely to lift the trophy.
He added: "We have a good team of course, and may be among the favourites, but I don't really like it when people say Germany are the top favourites.
"There's only one top favourite - Brazil. They are a good team and there's a lot of energy in the country. There's unbelievable power inside this country."