Roy Hodgson: England can learn from German approach
Roy Hodgson believes England can learn from the way Germany resurrected themselves as a major international force.
Last Updated: 18/11/13 7:05am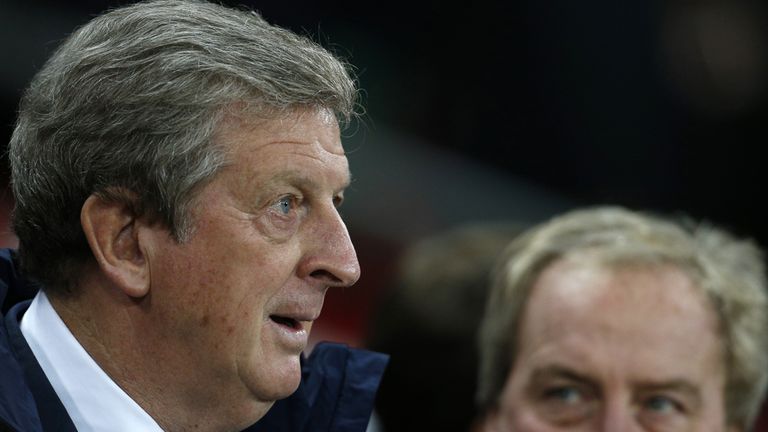 After they were eliminated from the 2004 European Championships without winning a game, Germany set about overhauling their national setup, bringing in a coaching team of Jurgen Klinsmann and assistant Joachim Low, who led the team to third-place at the 2006 home World Cup.
The latter has since graduated to the top job and has further rejuvenated the three-time World Cup winners with the introduction of younger players.
And Hodgson feels that England, who face Low's side at Wembley on Tuesday, should be looking to emulate the German approach as they look to improve their own global standing.
"The German team has become something of an example for many other European teams who might find themselves in a transitional period that Germany obviously found themselves in going into the 2006 World Cup," Hodgson told the Football Association's website (www.thefa.com) on Sunday.
"I think the German FA were very wise in their attitude to changing the face of the national team and building it on youth and a very energetic style of play.
"Of course, as a result, the success they've had has not surprised anybody because we all know how good the players are and how strong the league is.
"As far as we're concerned, we are perhaps to some extent in that transitional period I mentioned Germany found themselves in 2006.
"We have what we think is a very exciting group of young players coming along and we still have a backbone of experienced players that have been to World Cups before.
"I would like to think we can give a very good account of ourselves when we get to Brazil."