International friendly: Roman Weidenfeller hoping for his chance when Germany face England
Roman Weidenfeller is not being presumptuous about his chances of becoming Germany's oldest debutant goalkeeper.
Last Updated: 18/11/13 1:35pm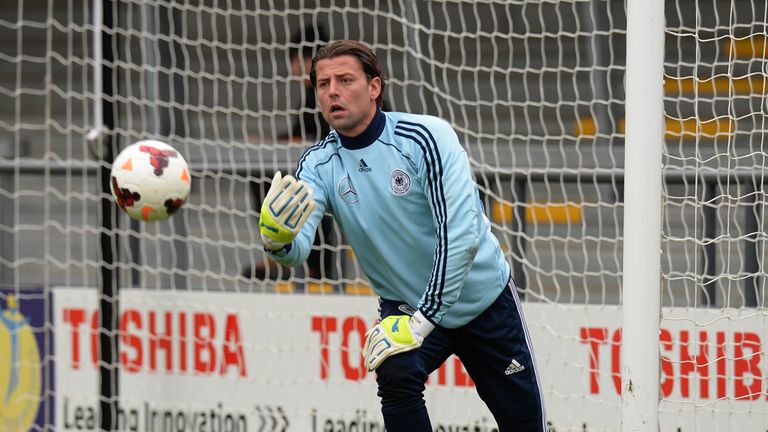 With regular number one Manuel Neuer returning to Munich, the Borussia Dortmund goalkeeper is left with Hamburg's Rene Adler in the squad.
One of the two will play at Wembley but Weidenfeller says he is just enjoying his time in the national team and learning the ropes without thinking about debuting at the age of 33.
"Just being called up made so much come true for me," said Weidenfeller. "I've been accepted really well and feel really good here.
"I wanted to experience what it's like to be within this group and smell the national team air, and that's what I'm experiencing now.
"This already means a lot to me, and we'll just have to see what else comes."
Spending a week under the guidance of Germany goalkeeper coach Andreas Kopke, training on a daily basis with two of Germany's best goalkeepers, would be a rewarding experience even if his dream of a debut does not come true on Tuesday.
"I feel I'm getting more secure by the day," he said on the German Football Association's website. "We train at a high level with the national team and I like training at a high level.
"Eveybody has to prove themselves every single day here and that increases your quality even further.
"I wouldn't say I was excited, I was more curious. I'm really enjoying it. I've not received any signal yet from the coach, so I'll just wait and see what happens."