World Cup: Germany duo Julian Draxler and Benedikt Howedes unhurt in car crash
Two members of Germany's World Cup squad have been involved in a car accident, but have resumed normal training.
By David Board
Last Updated: 28/05/14 4:14pm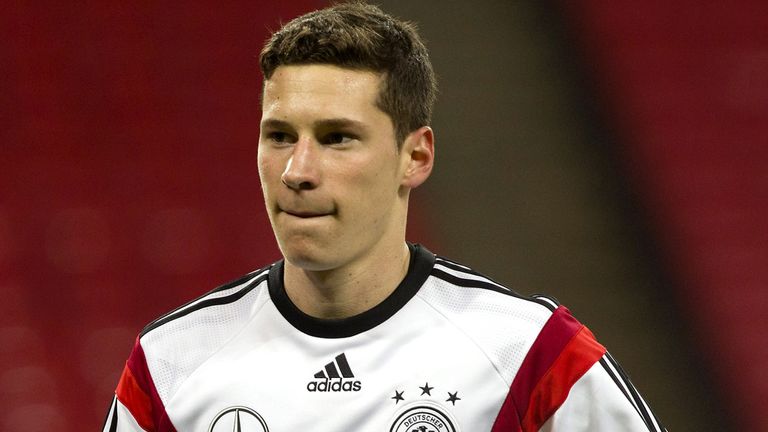 Benedikt Howedes and Julian Draxler were victims of a motorsport accident, which left two civilians in hospital.
The German duo were taking part in an event for Mercedes, with Formula One driver Nico Rosberg and professional touring driver, Pascal Wehrlein.
The accident occurred when Wehrlein swerved his car to avoid a spectator who walked onto the track. Howedes and Draxler were passengers in the car, but came out uninjured.
Germany's general manager Oliver Bierhoff said: "There is great shock within the team."
Howedes, who helped at the scene, said: "In such a situation, obviously you want to help. I think the images will remain in my head for some time. I have spoken with the coaches and the team and that has helped."
With the World Cup only two weeks away, Germany and Real Madrid midfielder Sami Khedira offered some reassurance, saying: "We talked in groups within the team, along with Bene and Julian.
"Such accidents can happen from time to time, but we must still focus on our work. We wish the best to everybody involved."
Rosberg took to Twitter shortly after the incident, saying: "I am shocked by the accident. My thoughts are with the two people who were injured and I wish them a fast recovery."