Euro 2016: Germany midfielder Bastian Schweinsteiger targets further glory
Last Updated: 15/07/14 7:54am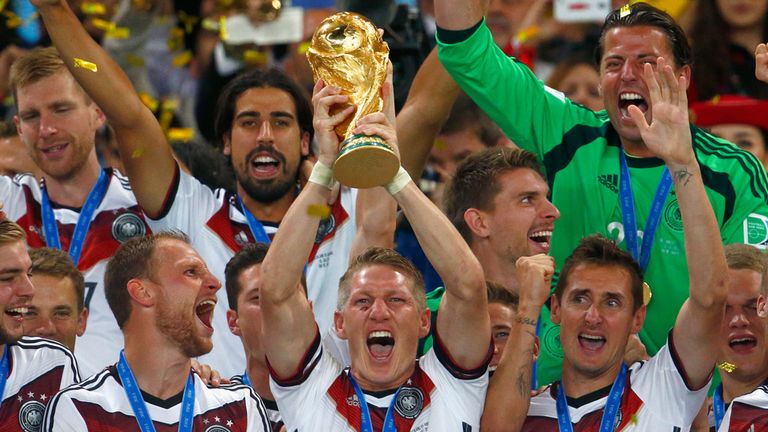 World Cup winner Bastian Schweinsteiger is targeting further glory with Germany in the wake of their victory over Argentina on Sunday.
The Bayern Munich midfielder finally claimed an international honour in Rio de Janeiro after narrowly missing out in five major tournaments with his country.
Schweinsteiger played a key role in the 1-0 extra-time victory over Argentina in the final at the Maracana Stadium and he believes success in Brazil will spur Germany on to greater success.
"This will give us hunger now, absolutely," he said. "We want to do it again at the next tournament.
"The important thing is that the young guys have the experience of this tournament and we will go to France (for Euro 2016) and try and do it again for sure.
"It won't be easy because we have a young team. But we have some players like Philipp Lahm, Mesut Ozil and Per Mertesacker who have the experience.
"This mix makes a big difference."
Germany became the first European country to win the World Cup in the Americas, leaving the 29-year-old understandably proud of his team-mates.
"We are the first European team to win the title in South America, the first team from Europe so it has been special," he added.
Watch world champions Germany play Scotland in a Euro 2016 qualifier on the new Sky Sports 5 channel on September 7.