Arsene Wenger reveals Santi Cazorla affected by dizziness during Arsenal draw
Last Updated: 08/11/15 10:10pm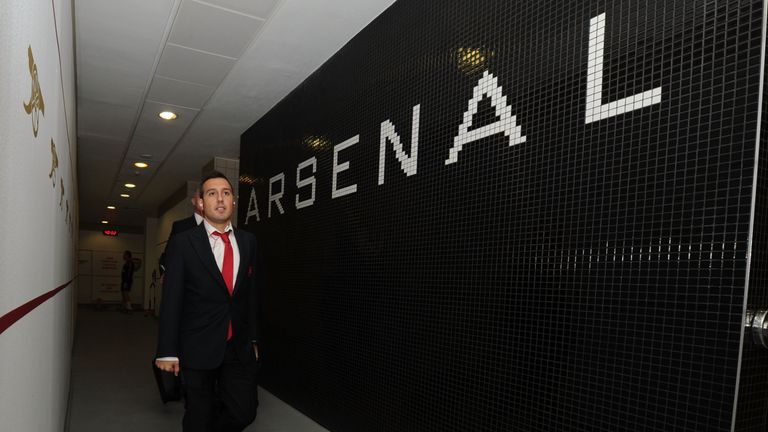 Arsene Wenger revealed Santi Cazorla was suffering from dizziness during Arsenal's 1-1 draw against Tottenham at Emirates Stadium on Sunday.
Cazorla was replaced by Mathieu Flamini at half-time after an ineffectual display, with Wenger admitting that he was weighing up whether to replace the midfielder earlier in the Premier League clash.
"I was sitting there thinking, do I take him off or not? You never know, maybe it will get better," Wenger said. "At half-time I took him off, and in the second half we had a bit better balance."
The Arsenal boss moved to ease concerns that Cazorla faces a long spell on the sidelines, suggesting that the Spain international recovered sufficiently after the final whistle and is now feeling better.
"He is not sick," added Wenger. "He was just dizzy and could not move, you could see that on the pitch. Cazorla, who is usually the guide in our game, didn't get the ball.
"I hope it is nothing bad, but it does not look like it, because he says he is alright now."
Harry Kane opened the scoring in the 32nd minute after breaking the Gunners' offside trap, and Tottenham were the better team as Arsenal struggled to deal with Tottenham's dynamic midfield through the first half.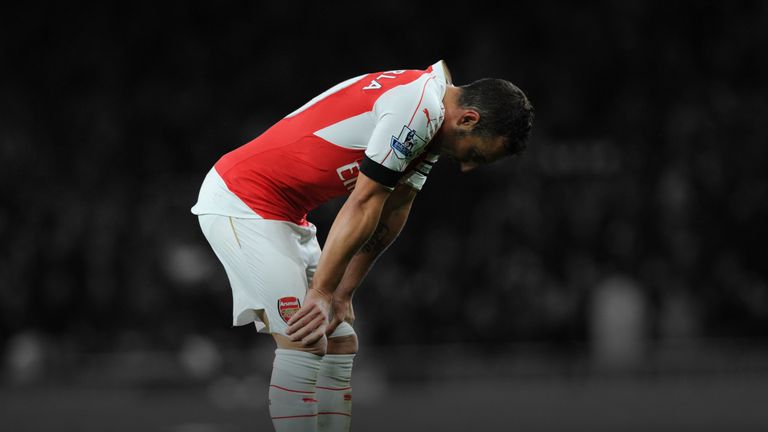 Cazorla and Coquelin have been impressive for Arsenal at times this season, but the duo struggled against Dele Alli, Eric Dier and Mousa Dembele, leading Wenger to make the change at half-time.
Kieran Gibbs salvaged a point for the Gunners with a late volley following a cross from Mesut Ozil, but Wenger's side missed the chance to go top of the Premier League after leaders Manchester City had dropped points earlier in the day at Villa Park.