Spain U21 coach Julen Lopetegu backs David De Gea to become a world star
Spain Under-21 coach Julen Lopetegui feels Man Utd's David De Gea will go on to become a force in world football.
By Francisco Acedo
Last Updated: 11/10/12 5:11pm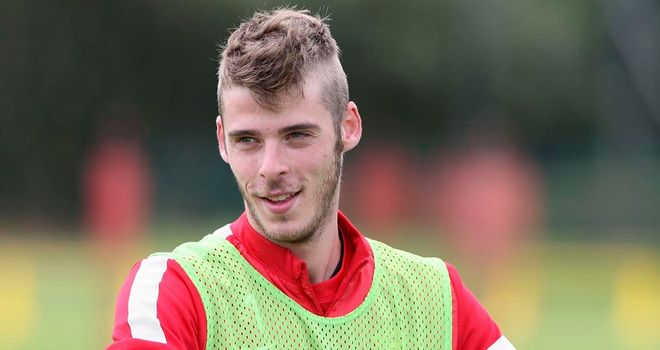 The 21-year-old has endured a mixed start to his time in England since his big-money move from Atletico Madrid last year.
He is now competing with Dane Anders Lindegaard for the No.1 jersey at Old Trafford, but Lopetegui is confident De Gea will show his worth.
"De Gea has played less in the Premier League this season, although he played the last game, and is now looking for regular games," Lopetegui said.
"I am sure he will make his mark for a long time in Manchester and on world football."
De Gea is with the young Spanish squad ahead of their European Championship double header with Denmark, and he is confident they will progress.
"Knowing that Denmark did not lose a single game to get here makes us realise what we are up against," De Gea said.
"It is going to be difficult. We want to win at home. We want to go to Denmark with a result that will allow us to keep calm.
"We know we must be at 100 per cent if we are to take a good result to Denmark for Tuesday's return leg."
Casillas
Meanwhile, De Gea backed countryman Iker Casillas after a less than convincing display in Sunday's El Clasico.
"Iker is the best in the world but he is also human. If you start to doubt him then you doubt every single goalkeeper," he told Radio Nacional de Espana.
"There are times when things don't go well and it looks like you are a worse goalkeeper. But we are human beings
"Goalkeepers are always judged very quickly by everyone. We are not rated very highly and people should value us more, because if you don't have a goalkeeper you don't have a game."