Michu makes debut for Spain in World Cup qualifier
Michu has revealed his delighted after being handed his debut for Spain in their World Cup qualifying win over Belarus.
Last Updated: 12/10/13 12:30pm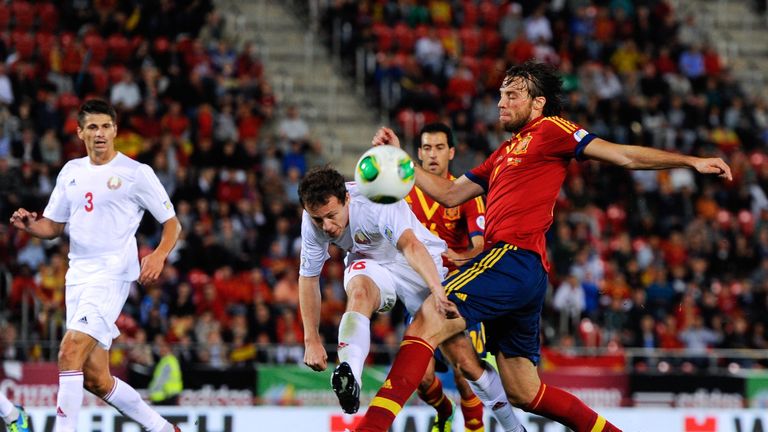 The 27-year-old started the match in Mallorca, before being replaced just before the hour by Alvaro Negredo - who scored the winner.
Michu, who played for Real Oviedo, Celta Vigo and Rayo Vallecano before joining Swansea in 2011, has never played for Spain at any level until his senior all-up.
"I am very pleased and very grateful. I appreciate the confidence the coach has shown in me," said Michu.
"I am eternally grateful to the squad, everything has been very easy."
Michu admits it was pleasing Spain managed to get the win they needed, which means they need just one point in their final game against Georgia to seal their place at the World Cup finals.
"It is always tough against teams like that, we knew they were going to lock up and give us little space and few chances," he said.
"You can dominate possession but you have to get through these games.
"In the second half we scored two goals, closed the game and got the three points."