World Cup: Spain striker Diego Costa says he understands Brazil fans' anger
By Paulo Freitas
Last Updated: 15/06/14 7:43pm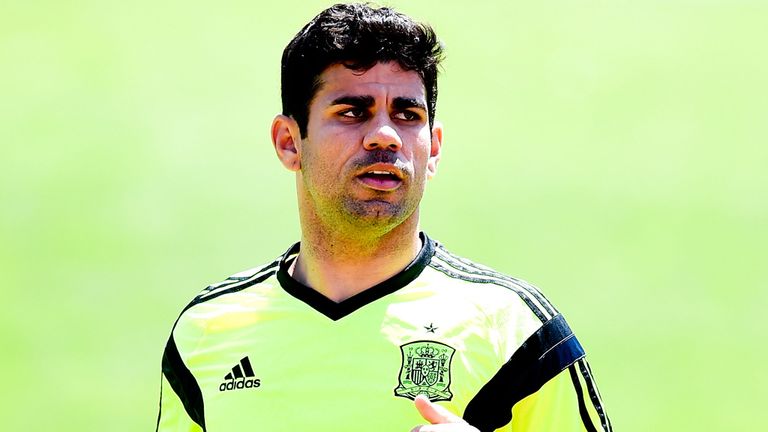 Diego Costa says Brazil fans 'have the right' to boo him – but insists he made the right decision in opting to represent Spain.
The Atletico Madrid forward was born in the Brazilian state of Sergipe, and had the opportunity to play for Luiz Felipe Scolari's side in the World Cup.
After turning down the chance to play for his homeland, Costa was heavily jeered by the Brazilian locals during Spain's 5-1 defeat to the Netherlands on Friday and the 25-year-old admits he can understand their disapproval.
"Just like I had the right to choose, they also have the right to do what they want," he said.
"They have the option to boo or not. I was aware that it could happen. I am calm and I am proud to play for Spain and in no moment have I doubted my choice."
Vicente del Bosque's side were subject to a superb second half from the Dutch, with goals from Arjen Robben, Stefan de Vrij and Robin van Persie condemning the Spanish to their worst defeat in the tournament for 64 years.
After a disastrous start to their Group B campaign, Costa has called on Spain's fans to continue backing the side.
He said: "It was a tough game, the equalizer was the key moment of the game. It was a tough day for us, I hope they keep supporting us."