Tottenham defender Younes Kaboul eyes France World Cup squad
Tottenham defender Younes Kaboul hopes to put his injury woes behind him and claim a place in France's World Cup squad.
Last Updated: 16/08/13 2:49pm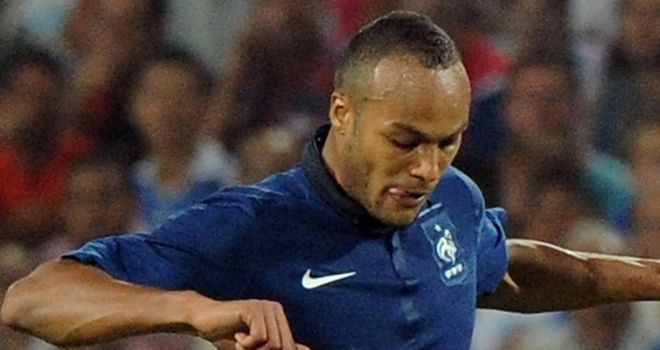 The 27-year old has endured a torrid time in the last year having missed Euro 2012 and the majority of last season through injury, with his only appearance coming on the opening day.
Despite being sidelined, Kaboul remained positive about his future and he believes that he can force himself back into the France team upon his return to fitness.
"When you are injured for a long time, people don't talk about you anymore," he told L'Equipe.
"But if you have three good matches, you become the best again. We've heard it all before.
"My knee is fine. It is rather my thigh that caused me trouble. I already broke my ligaments once at Auxerre. I knew how to bounce back. It is all a state of mind.
"If you are weak, you won't be back as good as before. I have been very well gathered fortunately, because if you are alone, you can lose your mind."
After an impressive campaign under Harry Redknapp at Spurs, the defender suffered a knee injury on the final day of the season to rule him out of Euro 2012.
"It should have been my first big competition at international level. It was a huge disappointment. I miss Les Bleus," he said.
"When I will be back to my best level, the French team will be my number one objective. I want to make a name for myself in the French team.
"Today it is a bit early, but the World Cup is in a corner of my mind. I have faith. There are a lot of good defenders, but there could be an opportunity. I will do my very best to go to the World Cup."