Manchester United boss David Moyes has a 'very high opinion' of Patrice Evra
David Moyes has come to the defence of Patrice Evra, saying he is a 'great figure' in the Manchester United squad.
By Patrick Haond
Last Updated: 23/10/13 11:45am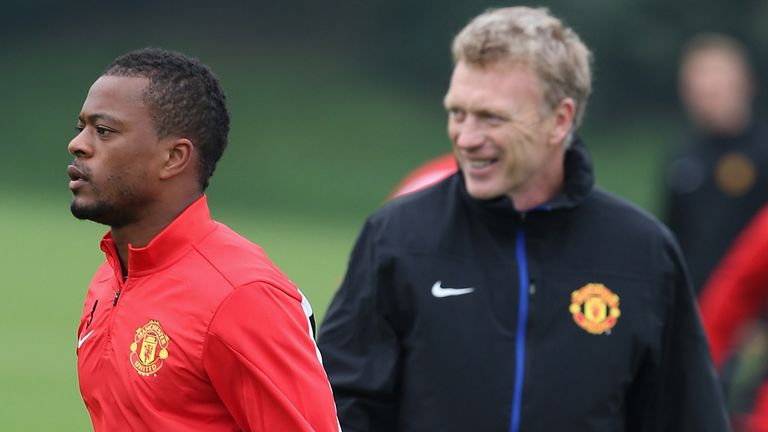 The 32-year-old is at the centre of a public feud with former France international Bixente Lizarazu, who Evra has accused of deliberately trying to tarnish his reputation while talking about him on French television.
Moyes was quizzed about his French full-back at Tuesday's press conference ahead of United's game against Real Sociedad, but he had nothing but praise for him.
"I don't know how you see Patrice in France but in Manchester we have a very high opinion of him," he is quoted by L'Equipe.
"He has been a great figure in the dressing room since I have been at the club."
Evra's own long-term future at Old Trafford remains in some doubt, with his current deal set to expire at the end of the season.
Asked by Telefoot in France if he is concerned about his expiring contract at United, Evra said earlier this week: "No, not at all.
"It is a personal thing. It is not that Manchester United do not want me to sign a new contract.
"Manchester United would like me to finish my career there, but this is something personal."